Back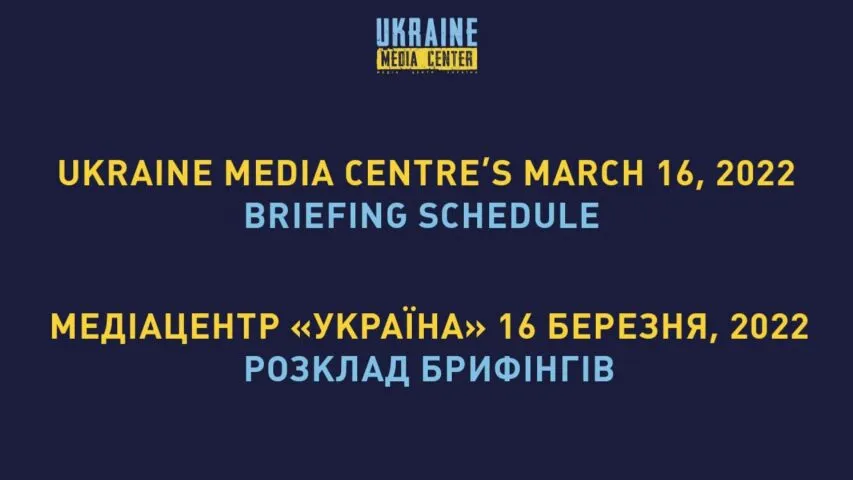 March 15, 2022, 21:59
Ukraine Media Center. March 16, 2022, PRELIMINARY Briefing Schedule
1:00 PM — German Galushchenko, Minister of Energy of Ukraine (online)
Current issues:
What is going on at nuclear power plants?
What is the current condition of the gas transit system?
How can the situation in Ukraine affect the European energy market?
What should a SAFE European energy market model look like?
3:00 PM — Stepan Kuibida, Director of the Economic Policy Department of Lviv Oblast Military Administration — Press Center
Current issues:
How to move one's business from Ukraine's East to the West?
What kind of support can entrepreneurs expect from the government?
How will it affect the labor market and economic performance indicators?
The briefing schedule is subject to changes and updates.
Please follow our updates at:
The Media Center will function as a co-working space from 10:00 AM to 8:00 PM.
Contact us at:
+38 067 652 91 97