Back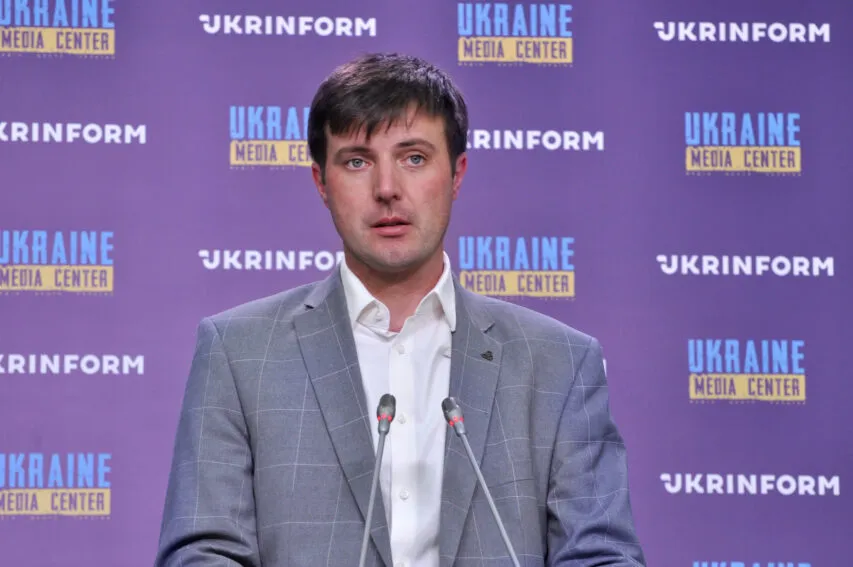 June 13, 2022, 17:49
Ukraine loses 25% of its farmland because of war
However, such a reduction of agricultural land in no way threatens Ukraine's food security.
This statement was made by First Deputy Minister of Agrarian Policy and Food of Ukraine Taras Vysotskyi at a briefing at Media Center Ukraine — Ukrinform.
"The current structure of farmlands, which was formed due to the temporary loss of territories, does not threaten Ukraine's food security. Despite the loss of 25% of the agricultural land, the structure of agricultural crops this year as a whole is more than sufficient to ensure consumption, which in turn also decreased due to mass displacement and external migration," — Taras Vysotskyi said.
He explained that the main difference of this year's sowing campaign, in addition to the extreme conditions of ongoing hostilities, in which it must be conducted, is a change in agricultural priorities of farmers and a partial reduction in production of export-oriented crops, and thus a possible loss of export potential.
"Even before the war, Ukrainian farmers had had time to make relatively good preparations for the sowing. In February, Ukraine had already imported about 70% of necessary fertilizers, 60% of plant protection products and about a third of the required amount of fuel," — the Deputy Minister said.
According to him, the actions of the aggressor disrupted the stable work of the agricultural sector, and Ukrainian farmers were forced to make adjustments to their decisions about what and how to sow on their fields.
"Although in general the sown area has decreased by almost a quarter, at the same time there has been some change in the sowing structure in terms of crop priority. This was influenced by several factors, namely: the blockade of Black Sea ports and the impossibility of growing more resource-intensive and demanding crops in wartime," — Taras Vysotskyi noted.
He informed that almost 200,000 hectares of spring wheat have been sown this year, compared to 42,000 hectares last year. More than 160,000 hectares of barley and oats, 130,000-150,000 hectares of peas, about 80,000 hectares of buckwheat, and more than 180 thousand hectares of sugar beets were sown.
According to the Deputy Minister, such volumes are enough to ensure domestic consumption and even exports.
According to Vysotskyi, the largest changes in crop structure occurred in crops such as corn, sunflower and soybeans.
"Crops of soybeans, this most undemanding crop in terms of mineral fertilizers, were slightly less than last year – about 1.25 million hectares (last year — 1.3 million hectares). Sunflower crops remained at 4.7 million hectares. However, less corn was sown than last year — 4.6 million hectares compared to last year's 5.5 million hectares. Although it yields bigger crops, unlike other cultures, it is difficult in logistics," — Vysotskyi explained.
Read more: https://mediacenter.org.ua/news