Back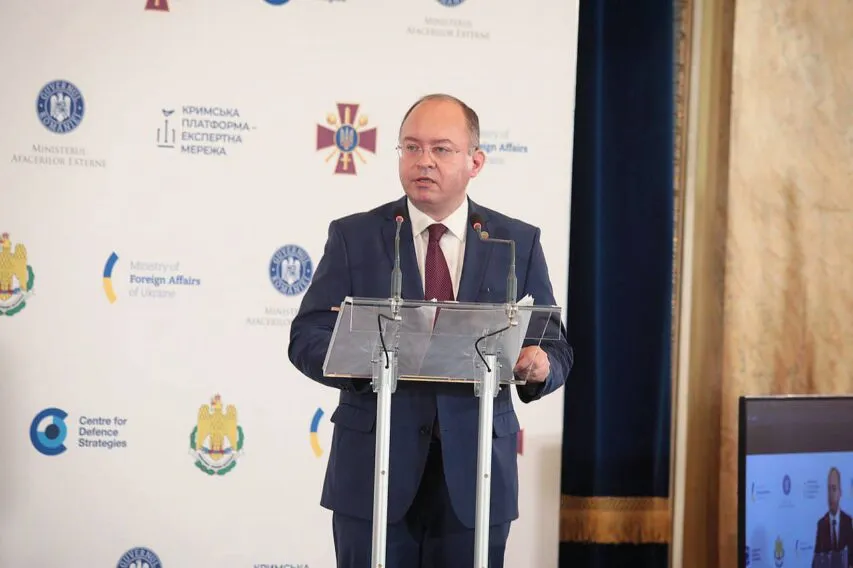 Bogdan Aurescu. Romania's Minister of Foreign Affairs
April 13, 2023, 10:07
Ukraine is essential for the security of European community, and the situation in the Black Sea is a reflection of our future — Bogdan Aurescu
Romania's Minister of Foreign Affairs made this statement during his speech at the Black Sea Security Conference.
"Romania has stood by Ukraine since the very first day of this aggression as a neighbor and a true friend. Romania promptly granted a multidimensional response to support Ukraine following the full-scale invasion. But we must do more. It is clear that Ukraine is essential to our future European security," he said.
According to the Romanian Foreign Minister, the international community must maintain a consolidated position on the issue of supporting Ukraine. As a part of this, all allies should focus on the security in the Black Sea region.
"The Black seas is a mirror, in which the European continent and the world can see what their future will look like," the politician noted.
#CrimeaPlatform
#BlackSeaSecurityConference
Read more: https://mediacenter.org.ua/news