Back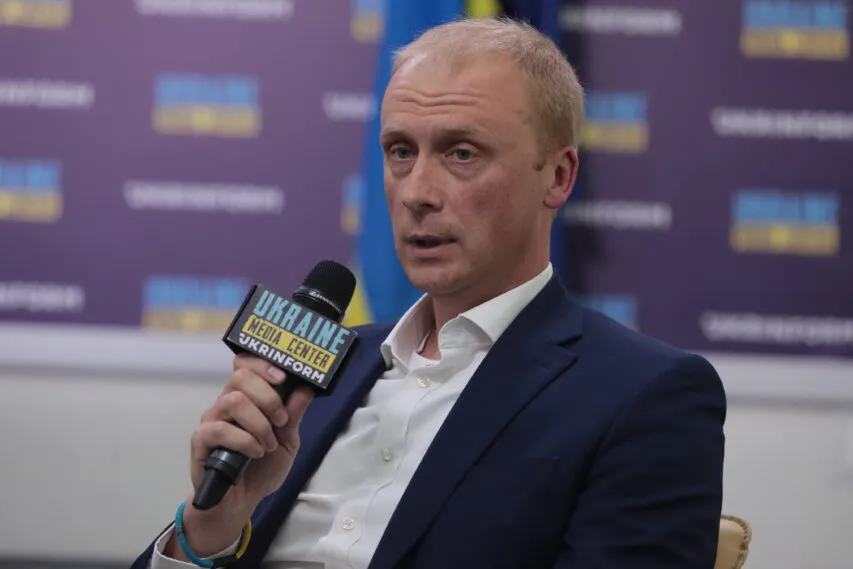 September 8, 2023, 17:45
Ukraine initiates the fact of holding illegal elections in the Russian-occupied territories to be included in the UN resolution – Oleg Nikolenko
The so-called election in the temporarily occupied areas contradicts both Ukrainian legislation and international law, in particular, the UN Charter. Since Russia's ake referendum in the temporarily occupied Crimea in March 2014, as well as shed election in the Russian-controlled territories, Ukraine has developed these cases international response mechanisms. Thus, Ukraine is now initiating illegal elections in the occupied territories to be recorded in the official documents of the United Nations.
It was emphasized by Oleg Nikolenko, Spokesperson for the Ministry of Foreign Affairs of Ukraine, during a press conference on the situation in the temporarily occupied territories of eastern and southern Ukraine in the context of the sham election held by the invaders, which took place within the framework of the country's main discussion platform the BrainHub at the Media Center Ukraine – Ukrinform. The event was organized by Media Center Ukraine – Ukrinform and the National Resistance Center of the Special Operations Forces.
"Similarly, this time, Ukraine initiated the fact of holding illegal elections in the Russian-occupied territories to be included in official documents of the United Nations. In particular, I mean the resolutions to be adopted at the end of the year, which relate to the situation in Crimea and the temporarily occupied areas," emphasized the Foreign Ministry spokesman.
Oleg Nikolenko noted that this issue should be in the news for the international community. That is why, he added, today Ukraine, together with the United States and Albania, initiated an urgent meeting of the UN Security Council to discuss the illegal election in the occupied territories.
In addition, the spokesperson of the Ministry of Foreign Affairs noted that the ministry is working equally towards ensuring that those involved in the shed election are held accountable.
"Moreover, we are initiating additional sanctions imposed against those involved in this illegal electoral process," he added.
BrainHub is the country's main discussion platform created by the Media Center Ukraine – Ukrinform. It brings together experts from the state and civil society sectors. BrainHub hosts intellectual discussions around the issues of the post-war reconstruction of Ukraine. It's the birthplace of the best ideas that will become the foundation for the road map of Ukraine's reconstruction in all sectors: economy, infrastructure, education, agriculture, security, digital, etc.
Read more: https://mediacenter.org.ua/news