Back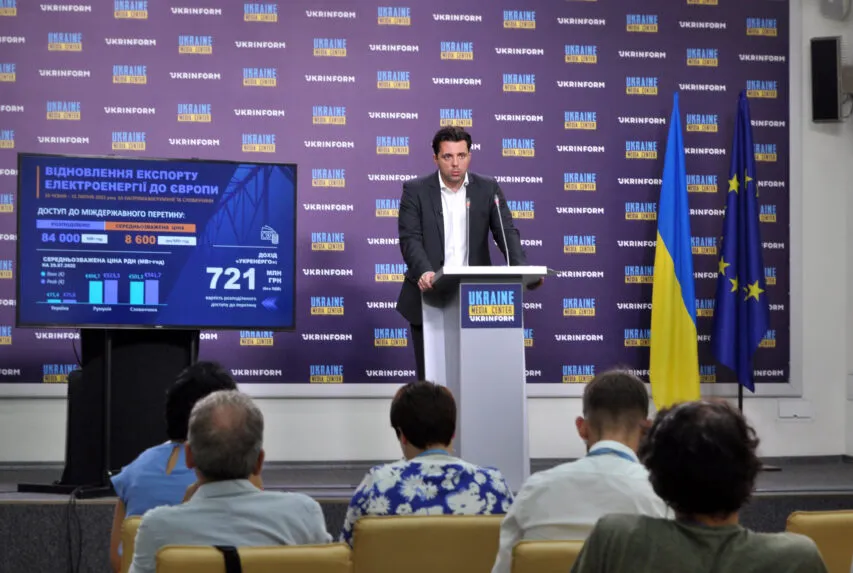 Володимир Кудрицький, голова правління НЕК Укренерго, Медіацентр Україна - Укрінформ, 1 серпня
August 1, 2022, 13:40
Ukraine increasing production of Ukrainian coal to provide for domestic electricity market and exports — Ukrenergo
Volodymyr Kudrytskyi, CEO of Ukrenergo National Energy Company made this statement at Media Center Ukraine — Ukrinform.
"There are three elements that require preparation and funding — planned repairs of power plants and power grids, as well as the purchase of the necessary amounts of fuel. As of today, the income from exports that we received with the minimum volume of 100 megawatts in the first month brought income worth over UAH 700 million (to us) as an energy system operator. These are the funds that Ukrenergo can send to market participants so that all power plants can finance preparations for winter," — he explained.
As for the purchase of fuel, "Ukrenergo" will ensure the economically balanced operation of thermal power plants using natural gas. The government also adopted a resolution that "Ukrenergo" will finance the creation of a strategic fuel reserve for this winter. This will include the funds in the amount of UAH 2.5 billion and the coal reserves of up to 1 million tons, adding up to the amount that was previously stored.
"This means that state companies will have to maximize the production of Ukrainian coal in order to provide Ukrainians with electricity, and export the surplus," — Volodymyr Kudrytskyi said.
According to him, Ukraine has already become a significant player in the European electricity market.
Read more: https://mediacenter.org.ua/news