Back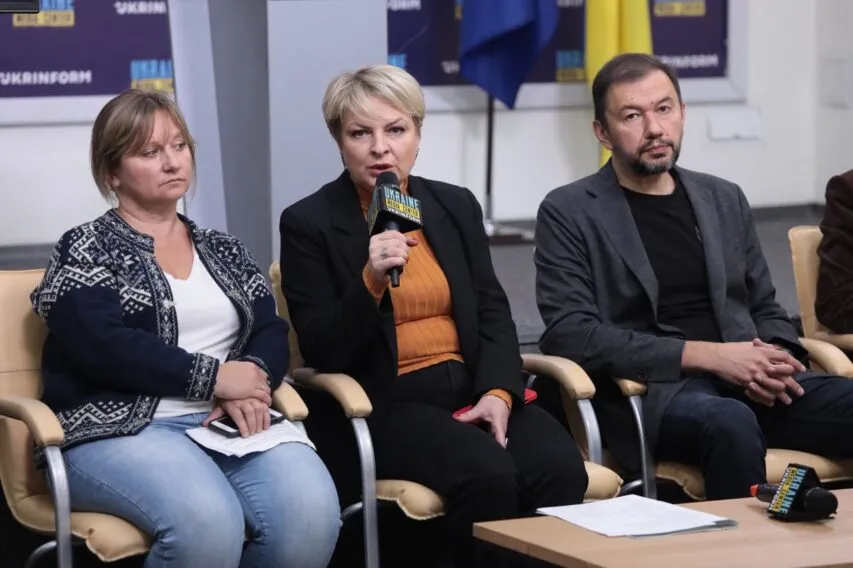 October 27, 2023, 14:52
Ukraine desperately needs to reform its state system of environmental enforcement – Olena Kramarenko
The issue of reforming Ukraine's state environmental enforcement has been on the agenda for a long time ago, and it is especially important today, in the conditions of the full-scale invasion and all the associated consequences for the environment.
This topic was discussed at Media Center Ukraine – Ukrinform.
"The war posed new challenges to state environmental enforcement and to the State Environmental Inspectorate, because some functions were added that had not been a part of its activities before the war. Today, the main function of the State Environmental Inspectorate is recording damages and assessing damages to the state and the environment caused by russia's full-scale war. And collecting these data, recording these crimes is the main goal of the only agency that currently performs this function, the State Environmental Inspectorate," explained Olena Kramarenko, Deputy Minister of Ecology and Natural Resources of Ukraine.
She noted that given the scale of military aggression, there is a shortage of state inspectors today, as 1,350 state inspectors work in the State Environmental Inspectorate, and each of them actually covers 447 square kilometers of territory.
In addition, Olena Kramarenko pointed out that the violations have not stopped, in particular, this is evident from the number of criminal cases of the Specialized Environmental Protection Prosecutor's Office. Thus, 6,100 environment related criminal offenses were recorded in the period of July to December 2022, and in 9 months of 2023, 6,253 criminal cases were initiated.
Thus, in order to resolve long-overdue issues and overcome environmental challenges associated with war, it is necessary to reform the industry as soon as possible.
"Today, it is really relevant that we come totogether. After all, this agency must be efficient and serve the people in order to leave us and our children with the environment in the form, which is described in the Constitution of Ukraine. Understanding all these challenges, understanding how accountability needs to be enhanced, and (understanding – Ed.) the additional challenges that have arisen since the full-scale invasion, we see that it needs to be done now, not later. It seems to me that if we don't start doing it now, tomorrow may be too late," Olena Kramarenko emphasized.
Read more: https://mediacenter.org.ua/news