Back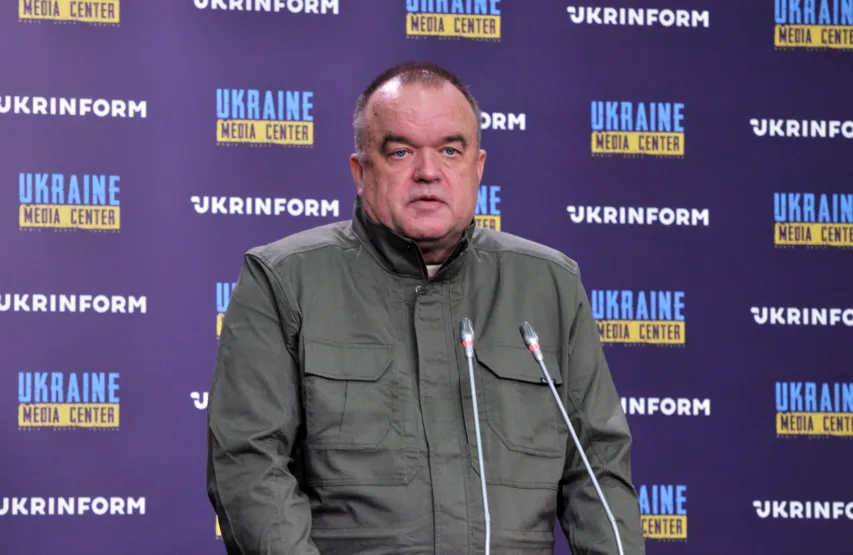 May 31, 2022, 14:21
Ukraine controls Zaporizhzhia power plant, but it is impossible to guarantee security of state and world with russian presence at NPP — Energoatom
There are four nuclear power plants operating in Ukraine. One of them, Zaporizhzhia NPP, was captured by the russian occupiers. They are located directly on the site. Reportedly, there are about 500 soldiers and a large number of equipment and explosives. This creates dangerous conditions for NPP operation.
Petro Kotin, Acting President of Energoatom National Nuclear Energy Company made this statement at a briefing at Media Center Ukraine — Ukrinform.
"We continue to monitor the operation of the station. All staff perform our commands and power units continue to supply electricity to Ukraine's power grid. All personnel work under great pressure from the invaders. There are cases of abuse of staff, there are cases of kidnapping. About a week ago, the russian occupiers shot one of the employees of the plant right at home. He was rescued, and doctors are fighting for his life," — he said.
According to Petro Kotin, this is the first time in the history of Ukraine, when a situation like this happened. Not only did the invaders capture the NPP, but also fired from heavy weapons on its infrastructure. These are the instances of nuclear terrorism: "To ensure the security of Ukraine and the world, it is necessary to liberate Zaporizhzhia NPP from the russian invaders."
Read more: https://mediacenter.org.ua/news