Back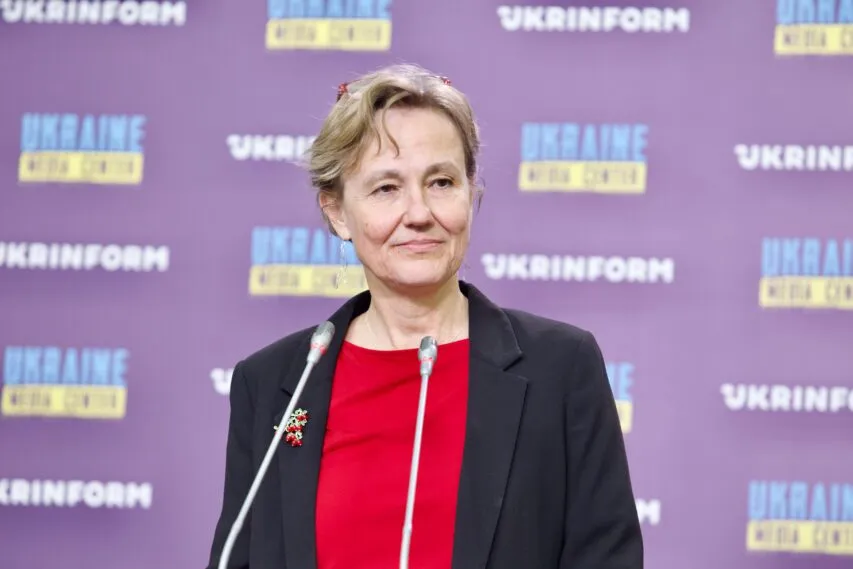 Anka Feldhusen, Ambassador Extraordinary and Plenipotentiary of the Federal Republic of Germany in Ukraine, Media Center Ukraine — Ukrinform
March 22, 2023, 13:46
Ukraine can become exporter of renewable energy technologies for Germany — Anka Feldhusen
russia's war against Ukraine sped up Germany's efforts to switch to renewable energy.
Anka Feldhusen, Ambassador Extraordinary and Plenipotentiary of the Federal Republic of Germany in Ukraine made this statement at a briefing at Media Center Ukraine — Ukrinform.
"We, like Ukraine and all Ukrainians whom I admire, survived this winter, all of Europe survived this winter. Germany has always had the goal of switching to renewable energy sources. That is, russian aggression actually accelerated the achievement of this goal. At the same time, we are still using our coal a little more than we would like to, but at the same time we are focusing on renewable energy sources."
In addition, Anka Feldhusen noted that Germany has again started talks with Ukraine regarding the cooperation in the transition to renewable energy sources.
"We did it even before the war. And we really want to focus on this topic. Ukraine can become an exporter of such technologies, and we really want to find projects that we can cooperate on now."
Read more: https://mediacenter.org.ua/news