Back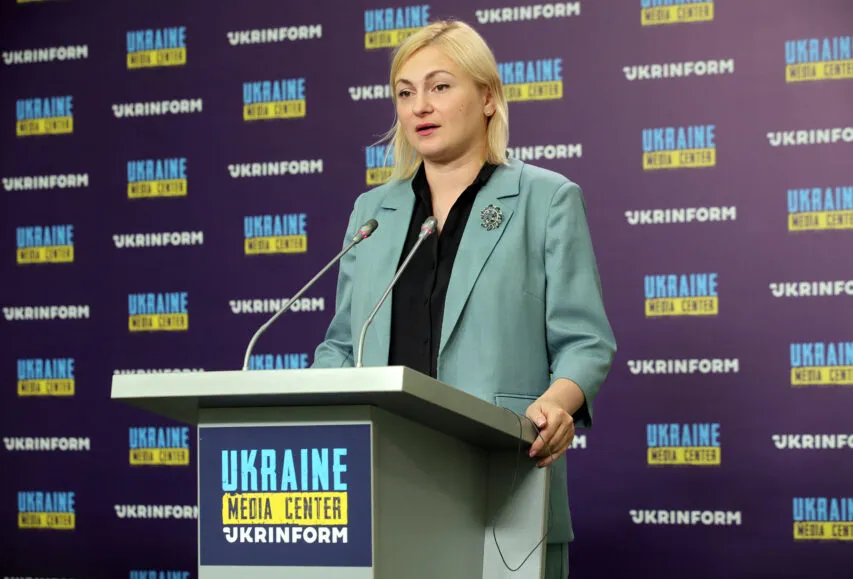 Євгенія Кравчук, заступниця голови комітету з питань гуманітарної та інформаційної політики, заступниця голови фракції Слуга народу членкиня української делегації в ПА ОБСЄ, Медіацентр Україна - Укрвнформ, 12 липня
July 12, 2022, 16:50
Ukraine Asks for Changes to the OSCE Rules of Procedure to Expel russia from the Organization
Yevheniia Kravchuk, Deputy Chair of the Verkhovna Rada's Humanitarian and Information Policy Committee; Deputy Head of the Servant of the People faction, and member of the Ukrainian delegation to the OSCE Parliamentary Assembly, made this statement at Media Center Ukraine — Ukrinform.
"A mechanism for expelling members from the OSCE needs to be specified. We submitted a draft amendment to the Rules of Procedure providing for expelling a country that perpetrates aggression against another participating state. However, it has to be supported by the participating states. They will vote at the next session in fall," she said.
According to the Rada Member, russia and belarus can be prevented from taking part in the next OSCE session; in this case, the aggressor will not be able to block amendments to the Rules of Procedure.
"A danger remains that russia would exert pressure on its satellites. However, a failure to expel russia would cast doubt on OSCE PA's ability to function in general," she emphasized.
Yevheniia Kravchuk reported that three resolutions concerning Ukraine had been adopted at the OSCE Parliamentary Assembly's session. The first and most important one was initiated by Ukraine, the USA, and Lithuania to condemn russia's aggression against Ukraine. The second one dealt with protecting journalists working in the military conflict environment. Finally, the third resolution addressed the humanitarian impacts of russia's war against Ukraine.
OSCE participants suggested establishing a dedicated international tribunal, offering our Ministry of Foreign Affairs and Ministry of Justice additional arguments for defending the idea of establishing an international military tribunal. It was recorded in the adopted resolutions that russia's actions in Ukraine have indications of not merely war crimes but also genocide.
"Much attention was paid to the destruction of cultural heritage in Ukraine. russia is deliberately destroying our country's heritage. The Ukrainian delegation has already raised the issue of restoring cultural heritage," the Rada Member said.
Delegations of russia and belarus were not issued visas, so they were absent from the OSCE session.
The annual session is the most prominent event of OSCE's Parliamentary Assembly during the calendar year. This year's 29th Annual Session was held for the first time after a three-year-long hiatus. Moreover, the OSCE PA event was hosted by the UK Parliament for the first time in twenty years.
Read more: https://mediacenter.org.ua/news