Back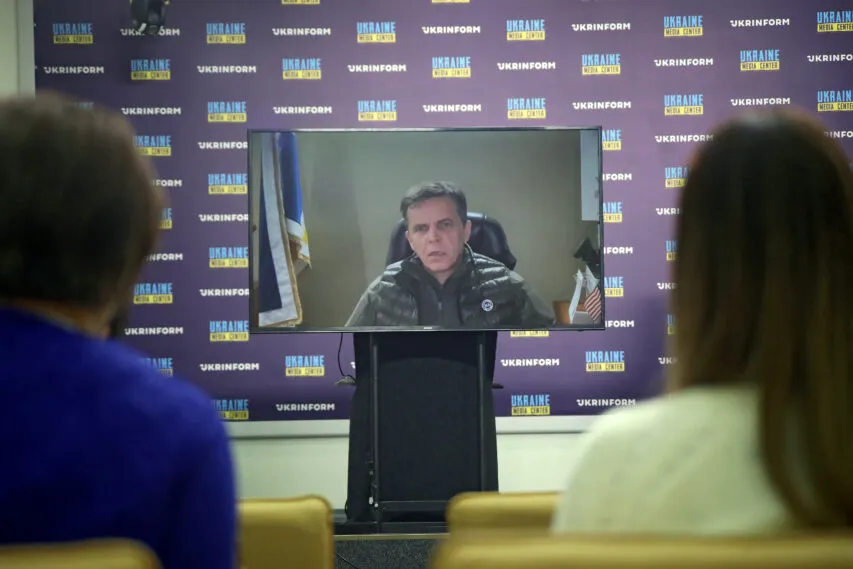 Serhii Sukhomlyn, Mayor of Zhytomyr, Media Center Ukraine — Ukrinform
March 9, 2023, 18:30
Almost 50% of consumers remain without electricity in Zhytomyr — Mayor
"Currently, approximately 50% of Zhytomyr remains without electricity. I think that in about an hour, the entire city of Zhytomyr will be cut off again. We connected some critical infrastructure facilities to generators," — Serhii Sukhomlyn, Mayor of Zhytomyr, said.
According to him, electric transport does not work in the city. Additional buses are taking on trolleybus and tram routes.
"I think that we will again have to switch to different work schedules for businesses. Depending on the capacity, we will have a clear schedule of power outages, after which we will be able to talk to the business to work out the mechanisms of switching to work at a different time," — the Mayor added.
Sukhomlyn said that as a result of the night attack by russian drones in Zhytomyr, there were no victims and destruction of the residential sector. The energy situation in the city may improve within 2-2.5 weeks.
Read more: https://mediacenter.org.ua/news