Back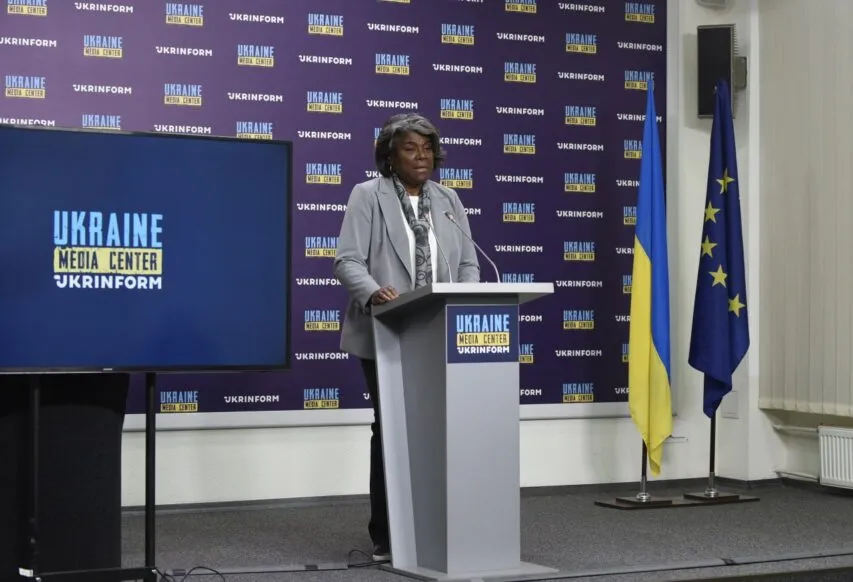 The Ambassador Linda Thomas-Greenfield, U.S. Representative to the United Nations, Media Center Ukraine — Ukrinform
November 8, 2022, 19:54
U.S. Mission to UN announces $25 million to support vulnerable people in Ukraine during winter
Ambassador Linda Thomas-Greenfield, U.S. Representative to the United Nations, made this statement at Media Center Ukraine — Ukrinform.

"Today I visited a n IDP collective center partially funded by USAID, which is ensuring displaced people have food, shelter, warmth this coming winter. And there I was proud to announce an additional $25 million from USAID to support the vulnerable people in Ukraine during the harsh winter ahead. These new funds will expend on our winterization, planning and response efforts and scale up assistance to nearly 75,000 of the most affected households," — she said.

Thomas-Greenfield noted that the U.S. remains very focused on Ukraine's energy needs and refuses to let Ukrainians freeze or starve to death through a brutal, unnecessary, illegal and inhumane war while russia continues to attack its energy infrastructure.
Read more: https://mediacenter.org.ua/news