Back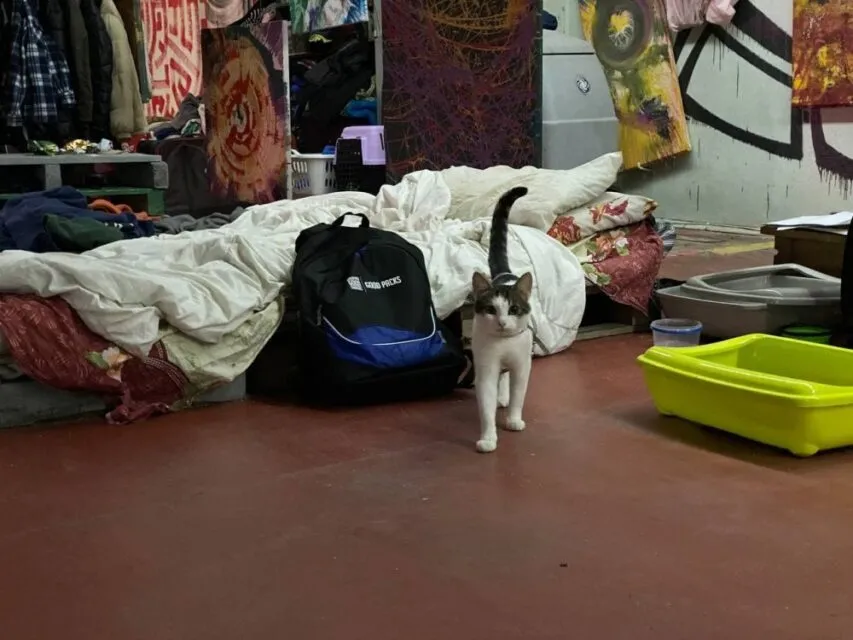 May 11, 2022, 12:38
U.S. charity delivers evacuation kits for Ukrainian pets
Hundreds of thousands of Ukrainians are forced to leave their homes due to the war. A lot of these brave souls are fleeing with their pets. Those who came to Lviv, Kyiv, Dnipro, Poltava, Kharkiv and Zaporizhzhia were given backpacks for their pets by volunteers. The help was provided by an American organization Greater Goods Charities at the request of Save Pets of Ukraine all-Ukrainian initiative.
«We are proud of the Ukrainians, who are saving their four legged companions during the evacuation. Unfortunately, sometimes people don't have an opportunity to take pets' things with them. That's why these «safety backpacks» provide for the basic needs of the animals during the evacuation,» — Kateryna Kovalyuk, Head of Headquarters of Save Pets of Ukraine said.
The kits contain essential things for animals' needs: a bowl, a leash, a toy and dog or cat food. The backpack also includes things for owners, such as socks, a T-shirt and essential hygiene products. There are also things suitable for owners and their pets, such as a blanket to be used as bedding for both pets and owners, a bottle of water and sanitizer safe for both hands and paws. Over 1,000 evacuation kits have already been distributed, and some of the backpacks were delivered to a shelter in Lviv, where people with animals from evacuated hotspots live at the moment. The rest was given away in Kyiv, Dnipro, Poltava, Kharkiv and Zaporizhzhia.
Save Pets of Ukraine continues to help cats and dogs. The initiative has distributed 220 tons of food worth over UAH 10 million within the past two months. Our team is systematically working with U-hearts European foundation to provide animals with free humanitarian food in all the regions of Ukraine.Video stories of owners, who evacuated with their pets, are available at the link.
Read more: https://mediacenter.org.ua/news