Back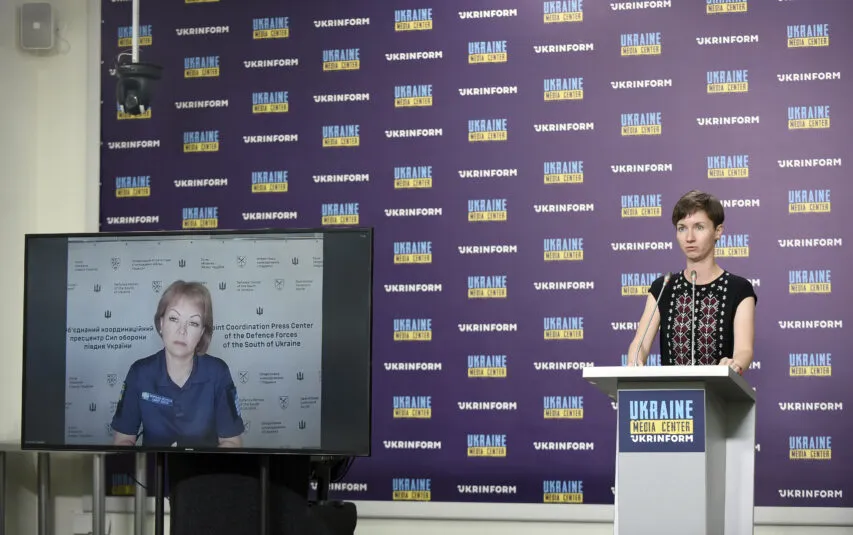 August 3, 2023, 13:36
Threat of missile attack remains very high – Natalia Humeniuk on current situation in the Black Sea
Today, there is a group of 17 enemy ships in the Black Sea, including two missile carriers, which together can carry up to 12 Kalibr missiles.
Natalia Humeniuk, Head of the United Coordinating Press Center of Security and Defense Forces of the South of Ukraine, made this statement during a briefing at Media Center Ukraine – Ukrinform.
"Among these 17 ships, we see two missile carriers. This is a real threat, which we are warning about separately. Missile carrier ships and cruise-missile submarines together can carry up to 12 Kalibr missiles. In this case, we consider the threat of a missile attack very high, because our observations of the activity by the enemy aircraft, both tactical and strategic, may indicate preparations for a missile strike. Especially since we have seen a long pause, the absence of missile carriers in service and a pause between strikes, between strikes of a mixed type and in general (a pause in – Ed.) the use of missile weapons," she explained.
According to Natalia Humeniuk, another sign of preparation is that the enemy has been using purely drone attacks, in some part, to detect air defense forces. Therefore, she says, one can conclude that after a powerful drone attack on the Danube ports, it is quite possible to expect a missile attack using sea and air-based missiles.
"We also should not forget about the presence of a Bastion type coastal missile system, with which the enemy also fired at port infrastructure using Oniks missiles. Here, too, there was a long pause, in a certain way it was connected to explosions in Dzhankoi. But we remember that the enemy is not stopping, and even after losing something, they try to recover and double down on their aggression. Therefore, we must stay vigilant, must not panic," she added.
Read more: https://mediacenter.org.ua/news