Back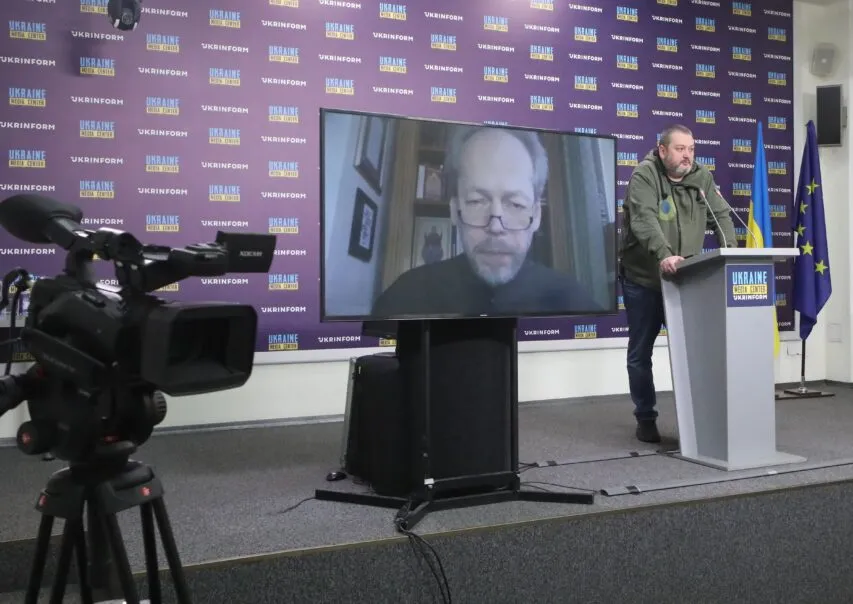 Heorhii Kovalenko, Archpriest of the Orthodox Church of Ukraine, Rector at the Open Orthodox University of Saint Sophia the Wisdom, Media Center Ukraine — Ukrinform
December 7, 2022, 15:56
This Year Will Be Illustrative of when Ukrainians Will Celebrate Christmas: on December 25 or January 7 —Heorhii Kovalenko, Archpriest of the Orthodox Church of Ukraine
This year's holidays will be illustrative of when people will celebrate Christmas — on December 25 or January 7. Heorhii Kovalenko, Archpriest of the Orthodox Church of Ukraine, Rector at the Open Orthodox University of Saint Sophia the Wisdom, expressed this opinion during the briefing at the Media Center Ukraine — Ukrinform.
"We need to look at the situation. it should be considered that in churches people tend to stay within the tradition. Society today is more forward-looking. Therefore, I think that the options to satisfy everyone are possible. For example, the current option is to allow those who want to celebrate Christmas on December 25 to celebrate it on December 25, and those who want to celebrate on January 7 to celebrate on January 7. As a certain interim period. I've got an idea that it would be appropriate for us, Ukrainians, to start the Christmas holidays from December 25 and let them last until January 7. And the New Year from the birth of Christ will just be between these two dates," Heorhii Kovalenko said.
The OCU Archpriest considers it appropriate to start discussions on the transition of the Ukrainian church to the Revised Julian calendar.
"The church did not make a decision on changing the calendar. But most of the Orthodox world celebrates Christmas on December 25 and lives according to the Revised Julian calendar. The Ukrainian church still lives according to the Julian calendar and also celebrates on December 25, but after the Julian calendar — under the Gregorian calendar, it is January 7. It seems to me that it's time to start discussions about the Ukrainian church to decide on switching to the Revised Julian calendar too," Heorhii Kovalenko explained.
Read more: https://mediacenter.org.ua/news