Back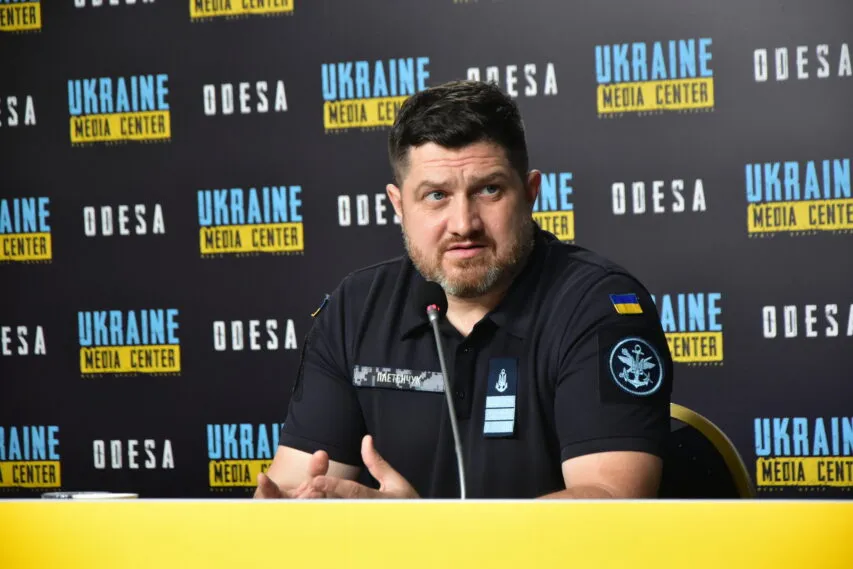 Photo by Media Center Ukraine – Odesa: Dmytro Pletenchuk, spokesman for the Ukrainian Navy
August 8, 2023, 14:32
There is no blockade of Danube ports, trade shipping is stable
The russians will not dare to take actions to completely block shipping in the southwestern part of the Black Sea. This was stated by Dmytro Pletenchuk, spokesman for the Ukrainian Navy, at a briefing at the Media Center Ukraine – Odesa.
"This is not a full-fledged blockade. In order to block shipping, you need to put a very powerful composition of ships into the sea and block the space so that no one can pass. Or to inflict fire damage. And now the occupiers are afraid to go to the Black Sea, they don't feel very comfortable even in Sevastopol," the officer said.
He noted that the russians intimidate, threaten and actually question foreign ships, but they do not dare to hit them, because there are civilian ships flying the flags of many countries in the area, including China and Turkey.
"Shipping off the coast is operating normally," – Pletenchuk summarized.
Read more: https://mediacenter.org.ua/news