Back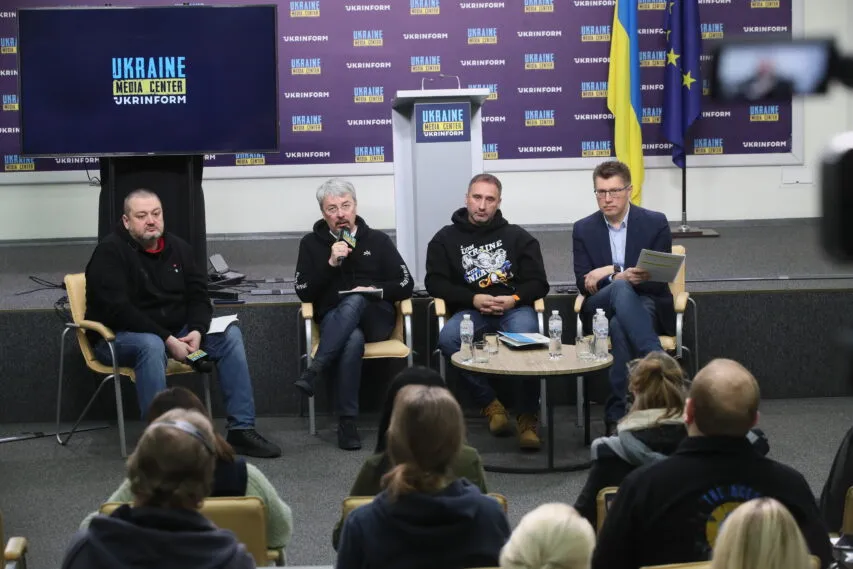 January 12, 2023, 13:05
The work of foreign journalists strengthens global support for Ukraine: we need to facilitate communication between them and Ukrainian authorities — Center for Strategic Communication
Media Center Ukraine — Ukrinform hosted a special event entitled "Recommendations for Improving the Work of Foreign Media in Ukraine" attended by representatives of state institutions involved in dealing with foreign media and representatives of foreign media, basically.
The groundwork for the event was a survey held by the Center for Strategic Communication and Information Security jointly with the Kyiv International Institute of Sociology among foreign journalists from 28 countries who worked in Ukraine in 2022. The journalists spoke about their conditions of work and the existing problems, and, most importantly, about how foreign media see the way to facilitate their activity.
Taking into account the survey data, it was recommended to improve communication with the international audience on the part of Ukrainian authorities, in particular, to:
create a "single window" for appeals from foreign media: identify a body on the state's behalf that will constantly deal with foreign media interaction issues
implement and maintain a fair, responsible and consistent state accreditation policy, as well as bring it to the notice of all stakeholders: both journalists and throughout the command chain
involve the Ministry of Foreign Affairs of Ukraine in accreditation (in terms of foreign media): the need for this is evidenced by delays and periodic unpleasant scenes with depriving the foreign journalists of accreditation
improve media access to front-line areas and the liberated territories
introduce the possibility for journalists to work directly in military units or in the immediate contact with them
facilitate communication with government agencies
create additional resources to collect continuously updated useful information for foreign journalists
conduct awareness-raising campaigns on the rules of dealing with media
support sites for regular (in particular, informal) exchange of views and discussion of issues between journalists and other stakeholders, i.e. press officers, representatives of state bodies.
Read more: https://mediacenter.org.ua/news