Back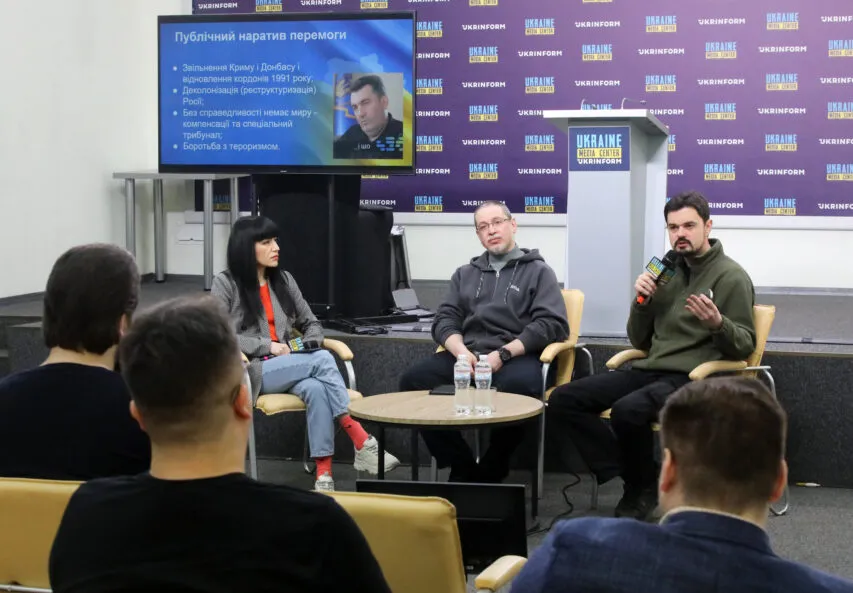 Dmytro Zolotukhin, Founder of the Institute of Post-Information Society, former Deputy Minister of Information Policy of Ukraine, an expert on information warfare Media Center Ukraine — Ukrinform
February 23, 2023, 12:20
"The West is afraid of a vacuum in place of russia and needs it to atone for the world wars: Ukraine needs to convince the Europeans that Ukraine's victory is a victory for all," Dmytro Zolotukhin
During a briefing at Media Center Ukraine — Ukrinform, Dmytro Zolotukhin, Founder of the Institute of Post-Information Society, former Deputy Minister of Information Policy of Ukraine, an expert on information warfare and competitive intelligence, said that the West's target audiences are generally characterized by fear.
"They are afraid of the vacuum that can be created in the place of the russian federation if the kremlin is not in the center (of power). There will be a power vacuum, there will be a security vacuum, and someone will fill this vacuum. And this vacuum can be filled by people much worse than putin, as, for example, Emmanuel Macron believes. Germans and Western Europeans, on the other hand, have such a need for the existence of russland as something that represents their atonement for unleashing the First and Second World Wars. They do not pay attention to the fact that Ukraine also sacrificed 8 million of its people in the Second World War," — Zolotukhin explained.
The expert expressed his opinion on how Ukraine could share its victory with the politicians of the West, responding to the challenges of spreading fear.
"We need to explain and convince them that Ukraine's victory is not only Ukrainian, but also French, German, British, American, and so on. Ukraine and Ukraine's victory are the direct embodiment of the European idea. The victory of Ukraine will be a clear sign of the fact that you were all right. Ukraine's victory is a confirmation that you made the right decisions over 50 years ago, and now these ideas of yours, which you laid down, have shown their viability and won," — Zolotukhin said.
Read more: https://mediacenter.org.ua/news