Back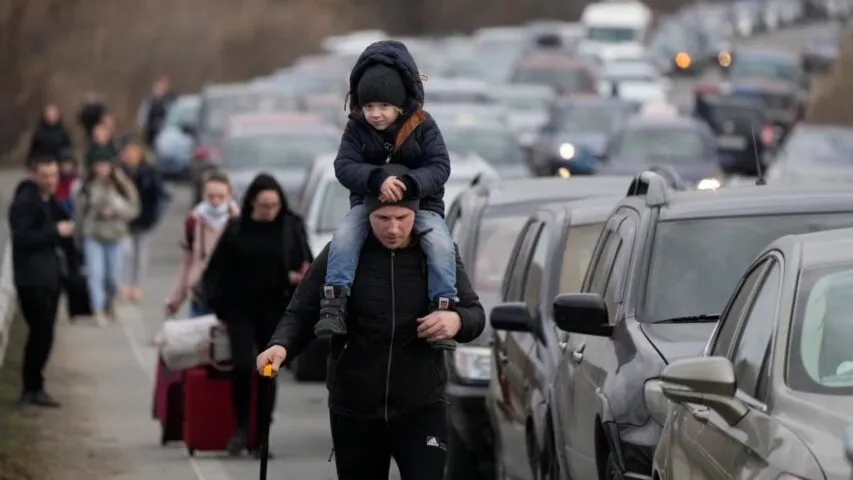 July 10, 2023, 16:59
The vast majority of IDPs and Ukrainian refugees abroad hope to return to their homes in Ukraine – survey results
The United Nations Refugee Agency (UNHCR) in Ukraine has released the results of its latest survey on the intentions and plans for the future of Ukrainian refugees and internally displaced persons. According to the results, the majority, 76% of refugees and 82% of internally displaced persons in Ukraine, are hoping to return to the same place where key lived before 24 February.
Plans to return depend strongly on the security issue as a primary factor. It is emphasized by 90% of refugees and 95% of IDPs.
Thus, during the presentation of the study at the Media Center Ukraine – Ukrinform, Karolina Lindholm Billing, UNHCR Representative in Ukraine, emphasized that following two waves of the survey, the conclusions remained the same, stating the vast majority of both IDPs and refugees abroad hope to return to their homes in Ukraine.
"This number of people remains stable. The main factor preventing them from returning now is the security threats. Among refugees from Ukraine, 90% say that the security situation is the main obstacle to returning home. Similarly, 95% of IDPs cite the same reasons," explained Karolina Lindholm Billing.
She also noted that in addition to the issue of security, IDPs, and refugees abroad pointed out the importance of such factors as access to adequate housing, essential utilities such as water, employment, and access to education for children.
In addition, according to the representative of the Agency for Refugees, the respondents emphasize that they want to return to Kyiv, Mykolaiv, Kharkiv, and Chernihiv regions.
"These regions stand out in our research as the ones where people want to return the most soon," she explained.
According to Karolina Lindholm Billing, the results of this study are essential to convey the needs and intentions of Ukrainian refugees and IDPs.
"In addition, we are using these results to continue international support for Ukraine through recovery programs, rebuilding houses, apartments, and infrastructure that have been damaged and destroyed. We are also providing international support to expand access to jobs to restore economic growth. We also emphasize the need for durable solutions to restore access to social services and basic utilities such as electricity infrastructure. We are using these indicators to initiate support for Ukraine, to resume reconstruction programs in Ukraine, as people hope to return," she added.
It should be noted that the fourth stage of the survey on intentions among refugees from Ukraine and the second stage of the internally displaced persons in Ukraine intentions and perspectives were conducted in parallel by Ipsos SA in April and May 2023. For IDPs, telephone interviews were conducted, while with refugees, a mixed methodology was used, combining telephone and online data collection. A total of 4,000 IDP households and 3,850 refugee households were interviewed.
The survey is available at the following link: https://t.ly/Vv
Read more: https://mediacenter.org.ua/news