Back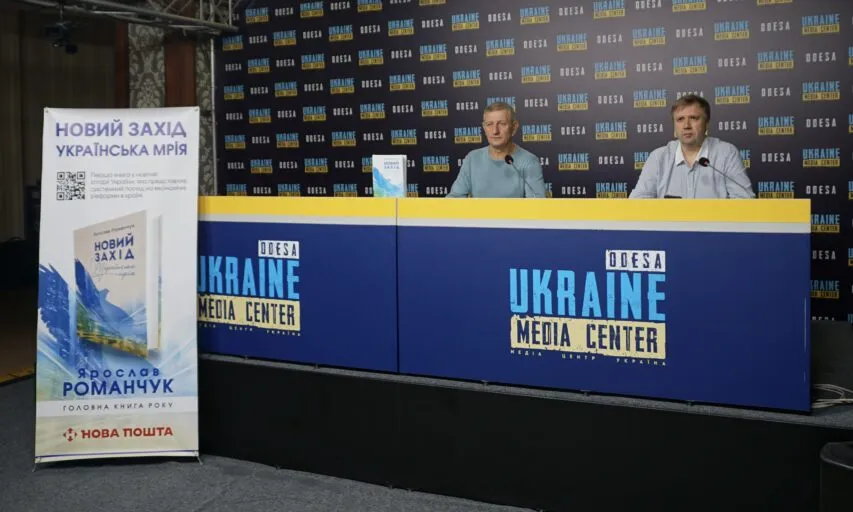 October 31, 2023, 13:30
The Ukrainian Dream: Getting rid of the oligarchy System, focusing on economic freedom and the theory of entrepreneurial growth
The project "New West. Ukrainian Dream" project analyzes and demonstrates the results of Ukrainian economic reforms, their successes and failures. This was stated by Yaroslav Romanchuk, President of the Mises Research Center, economist, at a briefing at the Ukraine-Odesa Media Center.
The author reveals theoretical defects in the economic models and programs of international organizations that were offered to transitional countries such as Ukraine and invariably led to the failure of reforms.
"The use of formal and disconnected from real life methods resulted in the formation of an oligarchy in Ukraine with weak state institutions for the protection of human rights and freedoms. In addition, this was accompanied by many obstacles to the development of small and medium-sized businesses. As a result, the country found itself in a zone of deep economic crisis, lawlessness, and low social standards, which increased the emigration of Ukrainians to the West in search of a better life," the author believes.
Yaroslav Romanchuk proposes to create a "New West" in Ukraine with the help of an innovative model of economic development based on economic freedom and the theory of entrepreneurial growth.
The author states that the practical implementation of their proposed strategy will allow for economic reforms in Ukraine. It will make the country attractive for living and investing. Thus, Ukraine will be able to join the prestigious club of countries with a GDP of more than a trillion dollars.
Read more: https://mediacenter.org.ua/news