Back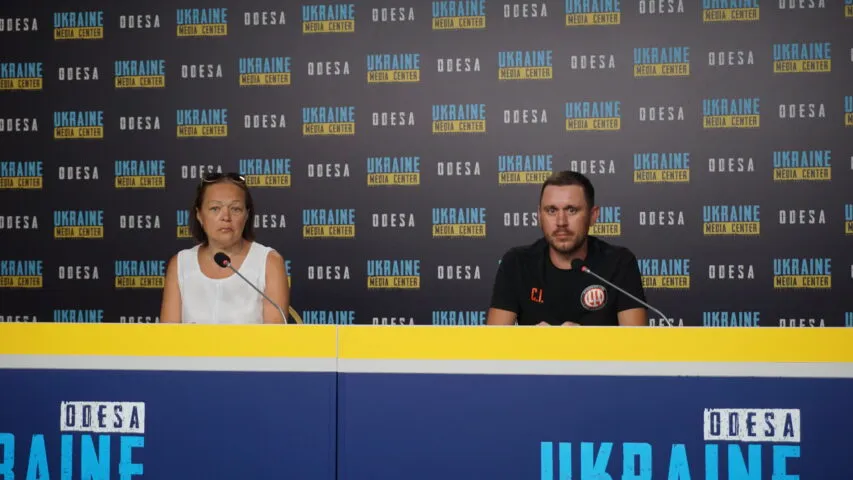 Photo by the Media Centre Ukraine - Odesa: Iryna Tsymbalar, widow of former Chornomorets player Ilya Tsymbalar; Serhii Tsymbalar, eldest son of former Chornomorets player Ilya Tsymbalar
August 22, 2023, 17:44
The son of the legendary Odesa footballer suggested that world football stars help Odesa children football club instead of playing a match in moscow
This proposal was made by Serhiy Tsymbalar at a briefing at the Media Centre Ukraine – Odesa.
"In early September, Ilya Tsymbalar's 'Match in Memory' is scheduled to take place in moscow, to which many world football stars have been invited. But I don't remember my father crossing paths with those foreigners who were invited to this game in russia. Legends of world football, think about where you are going? To a country that bombs Cimbalar's hometown? If these world football stars really want to pay tribute to their father, I suggest they join the development of the Ilya Tsymbalar club. Children always need balls, uniforms, equipment, etc. We will only welcome this initiative. You can contact me on the club's page to discuss all the issues and needs of the team."
Serhiy added that the Ilya Tsymbalar club has been in existence for a year and has already signed a cooperation agreement with Chornomorets Odesa.
Read more: https://mediacenter.org.ua/news