Back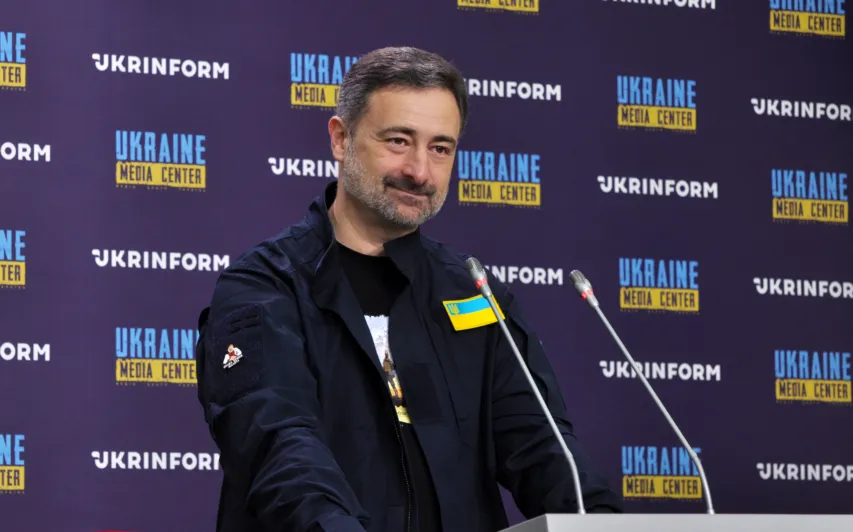 May 18, 2022, 12:39
The "Russian Warship… That's It" Stamp Will Be Sold on 5 Platforms
The next week, Ukrposhta plans to issue a "Russian Warship… That's It" stamp to continue the series dedicated to russia's Moskva cruiser sunk by Ukraine's Armed Forces.
Ihor Smilianskyi, Ukrposhta's Director General, stated this during his briefing at Media Center Ukraine — Ukrinform.
"The next week, it will be exactly 40 days after it (russia's Moskva cruiser—publisher) went down. It is a nice date that can be celebrated with another stamp. We will issue 5 million stamps; I hope it will be enough for everyone," Smilianskyi said, "We will sell it on five platforms, including those international."
According to Ukrposhta's Director General, russian cyber forces attacked Ukrposhta's site the last time; it prevented prospective buyers from getting the stamp. The company hopes that using different platforms will make it possible to prevent such a situation from reoccurring.
"There is one conclusion—Despite all technical failures, it is important that a Ukrainian stamp has become one more symbol of our fight and risen to global fame," Ihor Smilianskyi, Ukrposhta's Director General, summarized.
According to earlier reports, voting for the topic of the new stamp is going on. Suggested topics include 1. Glory to Heroes!; 2. Putin, Moscow is burning, The Hague is waiting; 3. Patron dog from the State Emergency Response Service; 4. "The Red Viburnum in the Meadow…"; 5. Good evening, we are from Ukraine.
The "Russian Warship Go F Yourself!" stamps were sold for UAH 5 million during the charitable online auction. Proceeds from sales will be transferred to the special accounts of Ukraine's National Bank to help the Armed Forces and meet humanitarian needs.
Ukraine introduced its first wartime postage stamp, "Russian Warship Go F Yourself!", on April 12. About 500 painters took part in the stamp design contest. The drawing by Boris Groh won the popular vote.
On April 13, the Ukrainian military hit russia's Moskva cruiser with Neptun anti-ship cruise missiles and damaged it seriously. Later, russia confirmed that the Moskva cruiser went down while being towed to the port.
Read more: https://mediacenter.org.ua/news