Back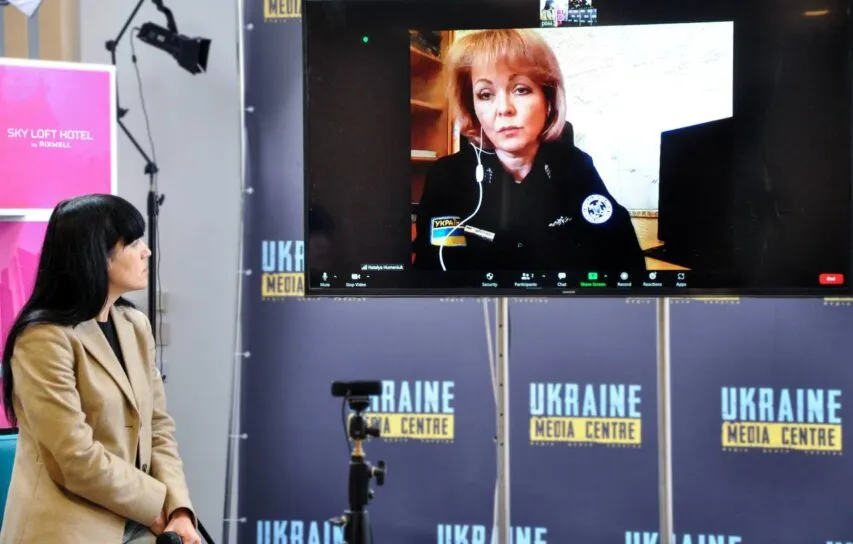 April 19, 2022, 15:15
The russian army plans heavy shelling on populated areas in the south of Ukraine, blaming it on the Armed Forces of Ukraine, – Humeniuk
The russian army is building up forces to advance through the territory of the Kherson Oblast to the border with the Mykolaiv Oblast, but the South of Ukraine Security and Defense Forces put up strong resistance.
This was stated by Natalia Humeniuk, Chief of the Joint Coordination Press Office of the South of Ukraine Security and Defense Forces, Captain 1st rank at a briefing at the Ukrainian Media Centre, taken place in Kyiv.
"Kherson Oblast is rocked by explosions, you can hear the multiple launch rocket systems operating, artillery fires. We know that not only agitation work is being prepared, but also mass provocations for a pseudo-referendum (in occupied Kherson). The invaders are withdrawing their equipment, planning to place it to launch an attack, and then blame it on the Ukrainian Armed Forces. We are not shelling civilians or residential neighborhoods where the occupants are hiding behind a human shield. We're pursuing to inform our citizens staying in the occupied territory, even though communication lines are jammed. We commend Kherson residents for their faith and trust," Humeniuk said.
According to her data, the AFU destroyed two multiple rocket launchers utilized for shelling the city of Mykolaiv during the night. The enemy uses high-explosive ammunition to inflict maximum damage, in order to creatie humanitarian challenges and demoralize the population. Apart from Kherson and Mykolaiv, the Kryvyi Rih Oblast was also hit by shelling.
According to Humeniuk, the tactics of the Russian army is to destroy "everything attributed to Ukraine".
"The tactic of our enemy is to destroy everything that bears the signs of the Ukrainian nation, the way of life and prosperity of the country. Strikes against critical infrastructure are launched to provoke a humanitarian disaster, strikes against residential areas hit with a view to frighten, demoralize, and destroy the population. Knowing full well these tactics, we have taken certain measures to minimize these actions," Humeniuk said.
According to her, russia's flagship of Black Sea Fleet, the Moskva cruiser suffered defeat by the Armed Forces of Ukraine, the russian ship groups withdrew from the coast of Ukraine, nevertheless, the threat of missile strikes from the Black Sea water area remains.