Back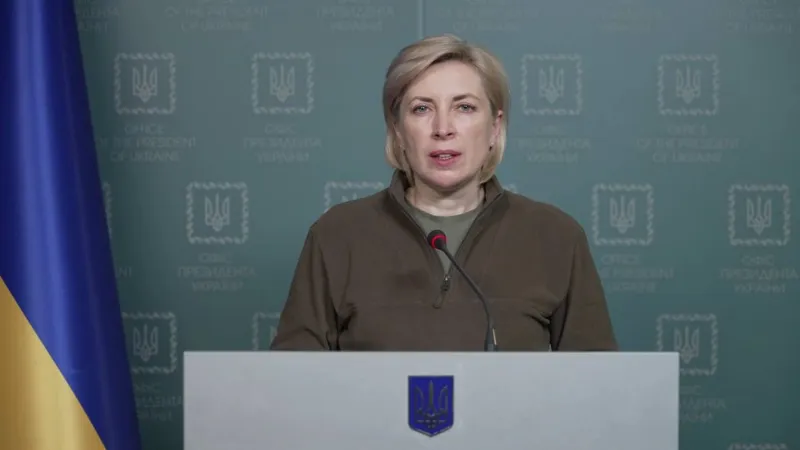 March 20, 2022, 08:51
«The results of the evacuation as of March 19. Again, not all humanitarian corridors worked» – Iryna Vereshchuk
This is how Deputy Prime Minister of Ukraine Iryna Vereshchuk described the situation with humanitarian corridors as of the evening of March 19. She said that 8 out of 10 humanitarian corridors worked, more than 6.6 thousand people were evacuated.
Donetsk region
More than 4.1 thousand people left Mariupol for Zaporizhzhia with the humanitarian corridor. Almost 1.2 thousand of them were children.
Almost 500 Mariupol residents were transported from Mangush to Berdyansk by minibuses. Tomorrow morning they will be able to leave by bus to Zaporizhzhia. Buses from Zaporizhzhia are now arriving in Berdyansk to evacuate Mariupol residents. Tomorrow buses will be on the square in front of the city sport complex in Berdyansk at 9:00 am. Departure to Zaporizhzha is going to be at 11:00 a.m.
«We are working on the organization of transport for the removal of Mariupol residents from Portovo, Melekino and Nikolsky» – said Iryna Vereshchuk.
Kyiv region
There are 500 people were taken from Bervytsia to Brovary. Also, there are 320 people were evacuated from Bucha to Bilogorodka. From Bogdanivka to Brovary – 1 thousand civilians.
The evacuation from Borodyanka to Bila Tserkva did not take place – the shelling prevented it. Buses remain on the route and will be able to begin the evacuation of people from Borodyanka tomorrow morning.
Luhansk region
There are 160 people left Lysychansk for Bakhmut. From Severodonetsk to Bakhmut – also 160. From Rubizhne to Bakhmut – 45. From Popasna to Bakhmut – 310. Humanitarian cargoes were also delivered to these cities – food and medicine.
Kherson region
On the halfway, 14 trucks with humanitarian aid for the cities of Kherson region were stopped by the occupying forces. Delivery of humanitarian goods did not take place.
Tomorrow we are planning evacuation routes for the residents of Kyiv region. We will continue the evacuation of Mariupol residents to Zaporizhzhia and the delivery of humanitarian goods in the Kharkiv region.
«Let's take care of each other! We are one day closer to the victory! Everything will be Ukraine!» – the Deputy Prime Minister addressed the message to Ukrainian citizens.