Back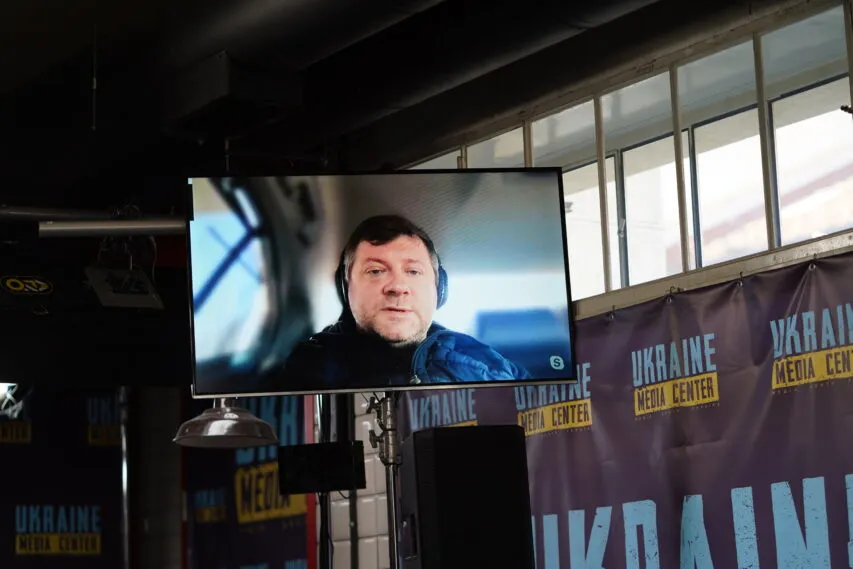 March 25, 2022, 15:05
The parliament has clearly defined priority workstreams – O. Korniyenko
Oleksandr Korniyenko, First Deputy Chairman of The Verkhovna Rada of Ukraine, informed during a briefing at Ukraine Media Center that the Verkhovna Rada of Ukraine currently had clearly defined priorities for its work.
The first priority is the military sphere, and, in particular, the next stage of the deployment of territorial defense forces. The second one is tightening liability for disclosing secret information about Ukrainian troops and equipment.
«It is very important, as we have seen several quite illustrative examples when a blogger or other people, for whatever reasons, post videos on social media causing not just an artillery shell hit, but a missile strike,» – Oleksandr Korniyenko noted.
According to Mr. Korniyenko, the parliamentarians are also working to reformat rules for admission to higher education institutions, tightening liability for smuggling, and improving the work of the agricultural sector.
«We have passed a law that will make life easier for farmers. They will be able to sow where possible,» – O. Korniyenko said.