Back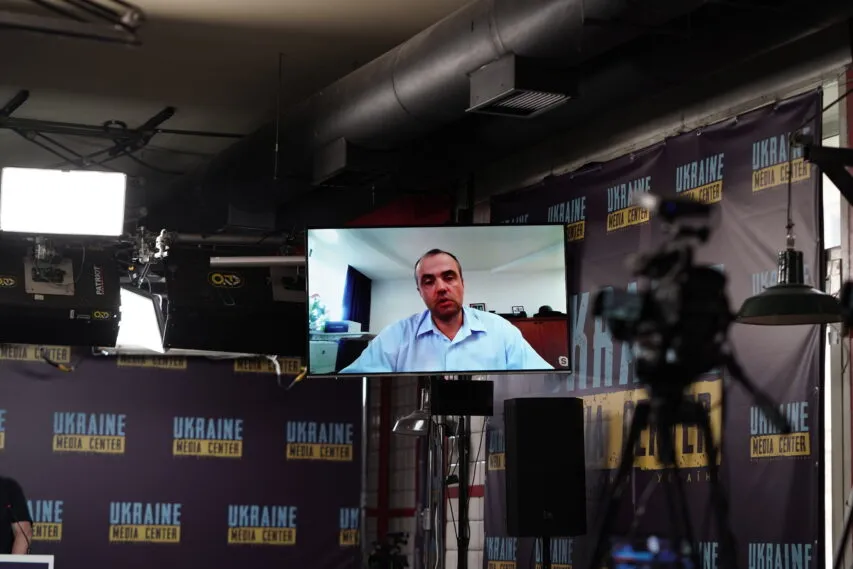 Сергій Макогон, генеральний директор ТОВ «Оператор ГТС України» у Медіацентрі Україна, 6 липня
July 6, 2022, 13:32
"The Next Winter Will Be the Hardest in Our History, But We Will Make It due to Underground Storage Facilities," Gas TSO of Ukraine
At the moment, the Ukrainian underground gas storage facilities hold about 11 billion cubic meters (bcm) of gas. Sergiy Makogon, Director General of the Gas TSO of Ukraine LLC, told this during his briefing at Media Center Ukraine. According to him, this volume must increase to 19 bcm by winter. A decision to that effect was made by the Government of Ukraine.
"The Cabinet is working diligently on preparing for winter. It will be the hardest winter in our history because we will be at war with russia. However, unless the infrastructure is damaged, 19 bcm held underground would allow us to survive it without problems. This amount will suffice for households, thermal power plants, and heating," Sergiy Makogon said.
According to Makogon, Ukraine created a guaranteed capacity to import gas from Hungary and Poland for the first time a year ago. Also, Ukraine almost doubled its gas imports from Slovakia. In addition, up to 54 million cubic meters (mcm) of gas per day are imported from various directions.
"We still need to import some extra volume of gas because we do not produce enough to meet our needs. Before the war, we consumed 30 bcm per year and produced 20 bcm. The consumption has dropped now. We expect it to come to the level of 21 to 22 bcm, but the production also went down a bit. Thus, we still need to import an extra 3 to 4 bcm of gas," the Director General of the Gas TSO of Ukraine LLC explained.
Read more: https://mediacenter.org.ua/news