Back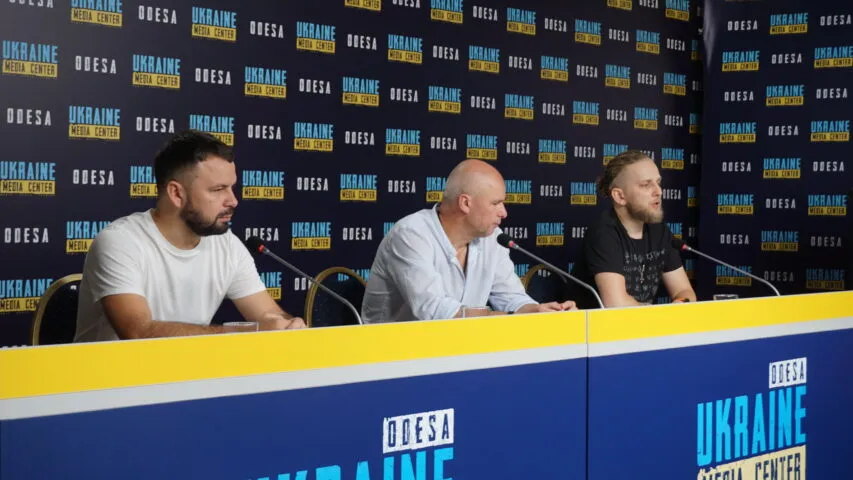 Photo by the Media Centre Ukraine – Odesa: Vitalii Malitskyi, author of the animation and editing of the historical lectures, Oleksandr Babich, author of the text and script of the historical lectures, Oleksii Biletskyi, art director of the project
August 23, 2023, 15:43
The lectures "Study! Understand! Live!" aroused interest among Europeans and Americans and were translated into English
At a briefing at the Media Centre Ukraine – Odesa, the project's art director, Oleksiy Biletsky, explained why the material had to be produced in two languages and how the russian audience influenced the popularity of the content.
"Our lectures can be watched in any country in the world. The comments show that the videos are actively watched even in russia and there are russians who like them. These people are trying to find out where the truth is. Of course, there are also russians who are annoyed by our content. They start actively discussing these videos and thus help to promote them. For example, a video about the history of Kyivan Rus received about 800,000 views and over 9,000 comments in Ukrainian version. Given these figures, foreigners, and Ukrainians who are now abroad have asked us to translate the lectures into English and other languages. We have received such requests from Europe, North and South America, so all the content has already been translated into English. Of course, it is more difficult to explain our history to foreigners, so perhaps we should write a separate script for them. But they already understand that Ukraine is not russia, we are a separate state, a nation with our own symbols and interesting history, we are definitely different", – Biletsky summarised.
It should be noted that the Ukrainian-language content of the project "Study! Understand! Live!" project was voiced by Serhiy Kiyashko, a well-known actor and voice of Ukrainian dubbing for Hollywood films.
You can watch the project videos here
Read more: https://mediacenter.org.ua/news