Back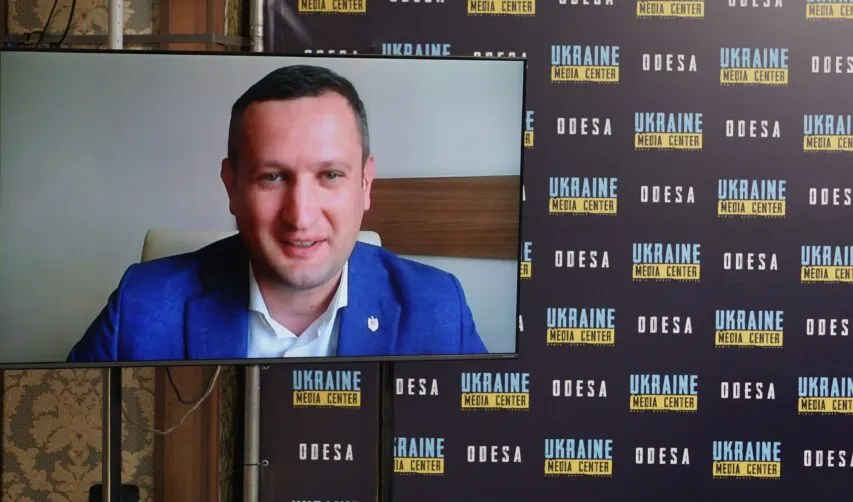 Photo by Media Center Ukraine – Odesa: Andrian Cheptonar, member of parliament of the Commission on National Security, Defense and Public Order of the Parliament of the Republic of Moldova
March 17, 2023, 17:20
"The hotheads of Transnistria are afraid that Ukraine will solve this problem using military means" – a member of the Parliament of Moldova
However, this is currently not possible, Andrian Cheptonar, member of parliament of the Commission on National Security, Defense and Public Order of the Parliament of the Republic of Moldova said this at a briefing at the Media Center Ukraine – Odesa.
He noted that hypothetically if Ukraine entered the territory of Moldova without warning, Ukraine would be considered an aggressor country. However, according to Andrian Keptonar, from Ukraine's point of view "it is ok, because the threat to Ukraine comes from the Transnistrian area."
"But such messages are good, because the hotheads in Transnistria are very afraid of such a scenario. As we can see today, the people of Transnistria do not want to have a conflict with Ukraine. They are very afraid that the armed forces of Transnistria will have to conflict with the armed forces of Ukraine," – the MP added.
He also noted that, in his opinion, the Transnistrian conflict can only be resolved by peaceful means.
"When Ukraine wins this bloody war that fascist russia started," – Cheptonar added.
Read more: https://mediacenter.org.ua/news