Back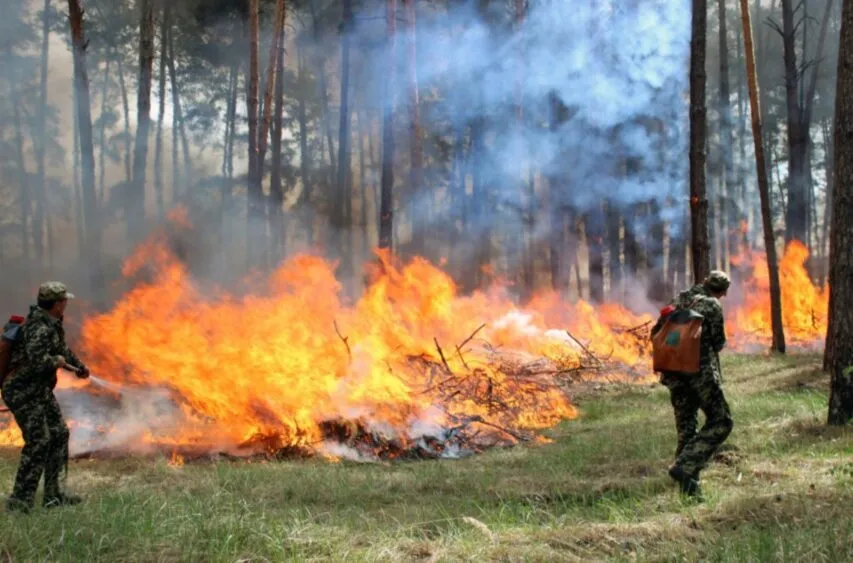 July 19, 2023, 13:49
The highest warning level for fire danger issued in Ukraine – the State Emergency Service of Ukraine has informed what rules should be followed at this time
In the coming days, the highest level of fire hazard is expected in the country, which implies a prolonged high-temperature regime in the country and no precipitation.
In order to ensure proper fire protection and prevent fires in ecosystems, the SES urges citizens to follow simple, basic rules.
This was emphasized by Roman Rudak, Deputy Director of the Department for Emergency Prevention at the State Emergency Service of Ukraine, during a briefing at the Media Center Ukraine – Ukrinform.
"Since the fire danger indices are increasing, it is forbidden to visit forest areas, especially coniferous forests, to make fires there; to travel these forests with faulty cars; to leave various household residues, especially those soaked in gasoline, oils, and other flammable liquids," he emphasized and noted that only equipment that directly services these areas is allowed.
Mr. Rudak warned that during the maximum forest fire danger period, there is a great threat of fire and dry vegetation from careless handling of fire, arson, deliberate fires, and technical devices, in particular from faulty cars that can move through fields and forests with faulty exhaust systems.
In addition, he reminded that the Code of Ukraine on Administrative Offenses provides penalties for non-compliance with fire safety rules, as well as for burning dry vegetation.
"As an example, Article 77 of the Code imposes a fine of 90 to 270 tax-free minimums, i.e., from UAH 1500 to UAH 4500, for violation of forest fire safety requirements. Also, under Article 77, para. 1, unauthorized burning of vegetation or its residues is punishable by a fine of 180 to 360 tax-free minimums, which is equivalent to UAH 3000 to 6000," he emphasized.
According to Mr. Rudak, a total of 7,593 fires have already occurred in the country's ecosystems this year, killing 6 people and injuring 11. Most fires occurred in Kyiv, Kharkiv, Lviv, and Poltava regions.
Read more: https://mediacenter.org.ua/news