Back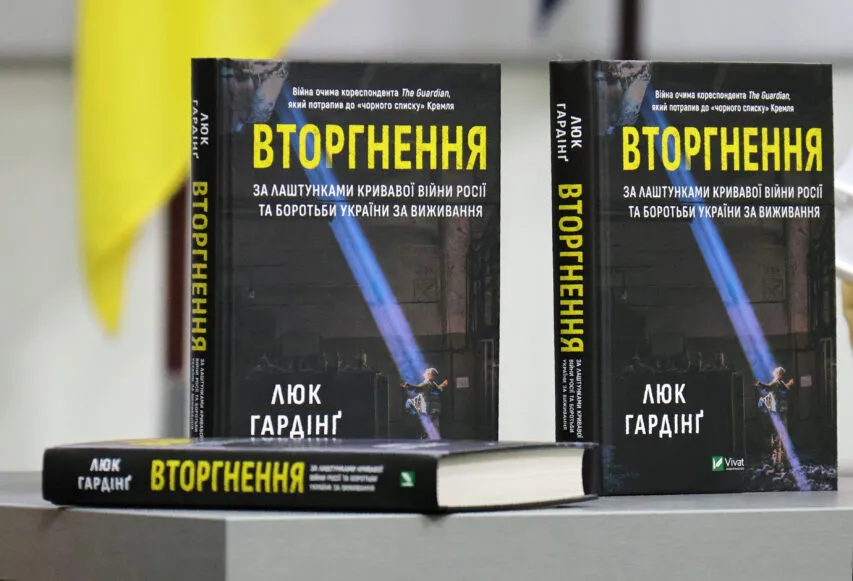 July 7, 2023, 17:37
The Guardian journalist from UK presents his book on war in Ukraine at Media Center Ukraine – Ukrinform
British journalist, writer, correspondent of The Guardian Luke Harding presented his book "Invasion: Russia's Bloody War and Ukraine's Fight for Survival" published by Vivat publishing house in Ukraine. The book has already been published in many languages. In Ukraine, it will be presented in Kyiv, Kharkiv, Lviv, and will be available throughout the country.
When the full-scale invasion of the russian troops into Ukraine started, Luke Harding was in Kyiv and from the first days of the war he communicated with Ukrainians, the military, traveled to hot spots, recorded testimonies and events in order to show the whole world what atrocities the russian occupiers are committing in Ukraine.
During the presentation of his book at Media Center Ukraine – Ukrinform, the author emphasized that with his work, in particular, he wanted to explain what russia was doing in Ukraine, and to show the very essence of the russian regime.
"For Western readers, I hope I bring context, I bring light, I bring empathy, I bring humor, and most importantly, communicate the idea that but for a quirk of geography, this could be them, this could be their sons, their sisters, their daughters. That Ukraine is not some faraway place that used to be a part of the Soviet Union, it's a modern thriving, cool European country with a bright European future ahead of it. I mean, if russia stopped, this place would become super successful in five seconds. But, for now we just have to stop russia," explained Luke Harding.
Svitlana Taratorina, Communications Director at Vivat, added that the book "Invasion: Russia's Bloody War and Ukraine's Struggle for Survival" is, on the one hand, a profound examination by the author, and on the other hand, an in-depth report, sometimes traumatic for Ukrainians who survived the horrors committed by russia.
"Luke has an extraordinary expertise, the background that many authors trying to describe the events taking place in Ukraine from outside lack. Luke very clearly understands who our enemy is, and we really appreciate that he is trying to convey this to a foreign audience," she said.
At the same time, the author himself noted that in the future he wants to write about the fall of putin's regime, which will become a new chapter of this book.
It should be noted that Luke Harding is the author of eight documentary books translated into thirty languages. He is the first foreign journalist since the Cold War who was forcibly expelled from the russian federation, and in the summer of 2022 he was put on the kremlin's "black list."
Read more: https://mediacenter.org.ua/news