Back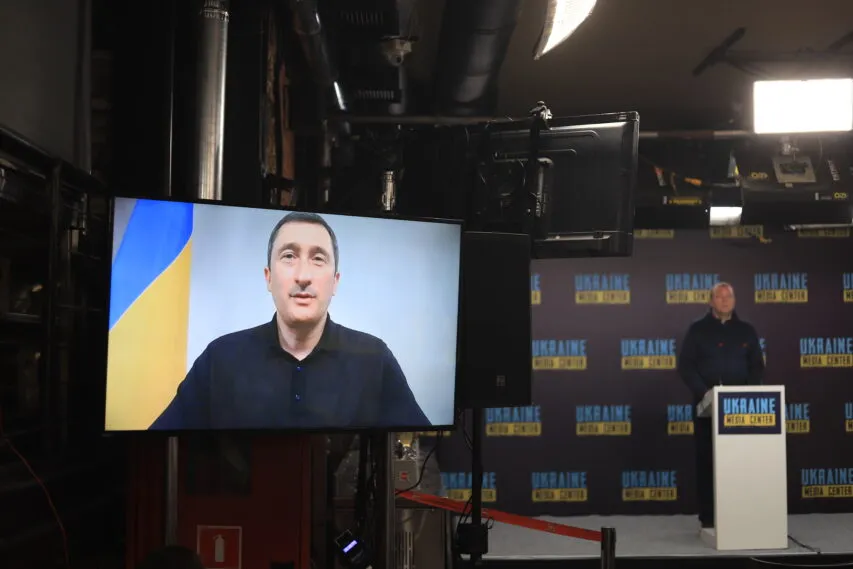 March 26, 2022, 13:34
The government develops a plan to rebuild Ukraine – O. Chernyshov
Oleksiy Chernyshov, Minister for Communities and Territories Development of Ukraine, informed during a briefing at Ukraine Media Center that the Ukrainian government was developing a plan to rebuild the country.
«We have already simplified the import procedures for construction products necessary to rebuild the destroyed infrastructure. In fact, we are carrying out another deregulation in this direction. However, in order to begin the reconstruction works, we need, first of all, to demine the territories and clear the destroyed objects. We then need to carry out a professional and technical inspection of these objects, an expert inspection. Only then will we understand the real state of things, and what needs to be reconstructed or dismantled,» Oleksiy Chernyshov told the media.
The Minister also underlined that both leading Ukrainian and foreign specialists would be involved in the reconstruction of Ukrainian cities.
Follow more news via the links below:
Telegram: https://t.me/lvivmediacenter
Twitter: https://twitter.com/CenterUkraine
Facebook: https://www.facebook.com/UkraineMediaCenter/ 
YouTube: https://bit.ly/3whbxSm