Back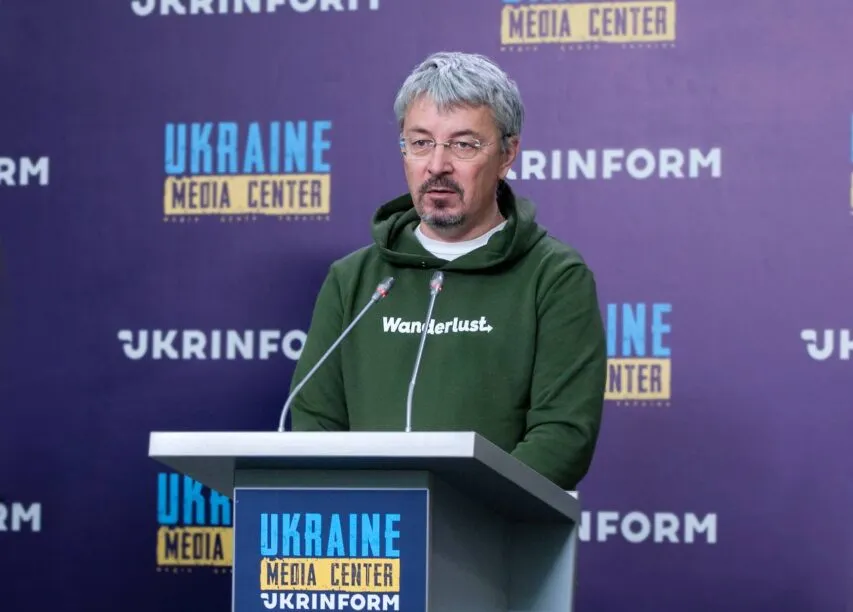 April 30, 2022, 12:51
 The global community is ready to allocate funds for the restoration of Ukrainian cultural institutions, the amounts are inspiring – Ministry of Culture
Minister of Culture and Information Policy Oleksandr Tkachenko said during a briefing at «Ukraine» Media Center that a number of foreign countries were ready to sponsor the restoration of Ukrainian cultural institutions that have suffered as a result of russia's military aggression.
«We are verifying data on all cultural institutions that have suffered as a result of the russian aggression. There are currently more than 240 of them. The Ministry of Culture is constantly negotiating with foreign colleagues and ambassadors, who have confirmed their readiness to allocate funds for the restoration of cultural monuments and institutions. The amount of aid will be announced later, but it is inspiring,» – he said.
The Minister of Culture emphasized that more than 120 cultural institutions and events have stopped working with russia:
«We believe this is also a victory, a victory on the cultural front, because putin has numerously said that culture was a weapon».
It will be recalled that a joint information platform of «Ukraine» Media Center and «Ukrinform» news agency was launched in Kyiv today.
Read more: https://mediacenter.org.ua/news