Back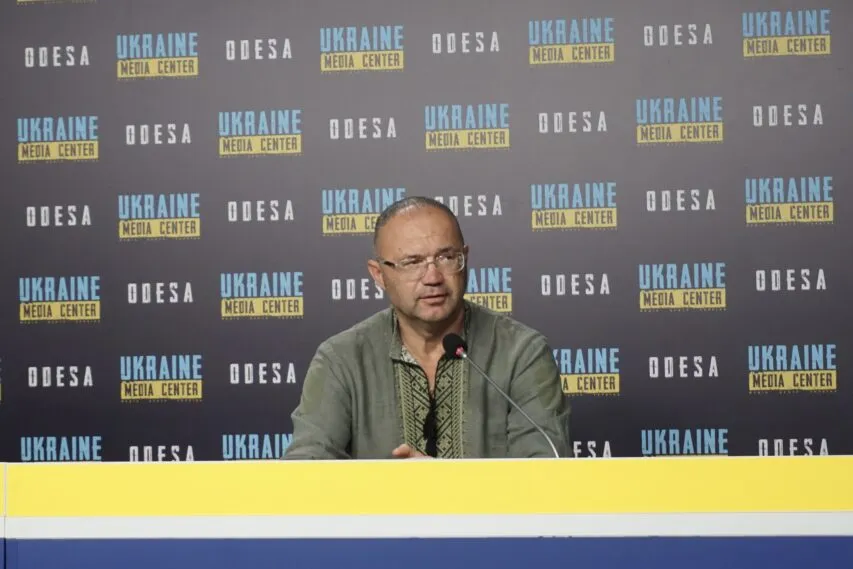 Photo by the Media Centre Ukraine - Odesa: Serhiy Hutsaliuk, Head of the Southern Interregional Department of the Ukrainian Institute of National Memory
August 22, 2023, 15:00
The exhibition "Rashism is…" will be available to watch in Odesa till the end of September
People can look through the works from 22 August in Shevchenko Park near the Mushlya stage.
Serhii Hutsaliuk, head of the Southern Interregional Department of the Ukrainian Institute of National Remembrance, told more about the exhibition: "The project is dedicated to "rashism", a concept that has entered the legislative field of Ukraine. According to Ukrainian law, rashism is equated with Hitler's Nazism. Personally, I first heard this term during the Russian invasion of Georgia in 2008. In 2014, it was already in Ukraine, and now the whole world uses it. The exhibition of 16 posters reveals the essence of the concept of rashism with historical and contemporary examples. Rashism is the destruction of the opposition, freedom of speech, militarisation of society, even teenagers (the russian "youngarmy"), control of all religious institutions, media resources and the internet, and destruction of cultural values. This is the ideology of a besieged fortress, that everything is bad outside of Russia. It's the same Nazism in a different cover."
The exhibition is one of the projects of the Ukrainian Institute of National Memory. According to Hutsaliuk, the organisation also collects information about the destruction of cultural heritage sites and then submits evidence to international institutions and military tribunals.
Read more: https://mediacenter.org.ua/news