Back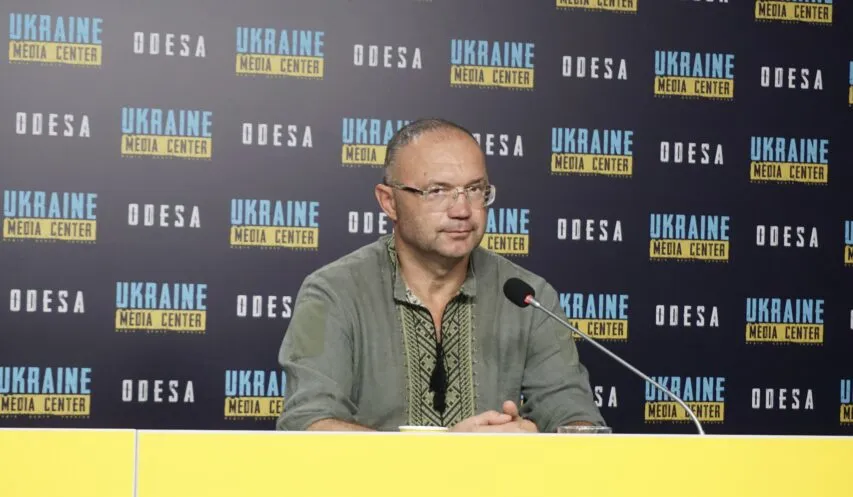 Photo by the Media Centre Ukraine - Odesa: Serhiy Hutsaliuk, Head of the Southern Interregional Department of the Ukrainian Institute of National Memory
August 22, 2023, 16:38
Exhibition "Rashism is…" to be shown abroad
Serhiy Hutsalyuk, Head of the Southern Interregional Department of the Ukrainian Institute of National Remembrance, said this during a briefing at the Media Centre Ukraine – Odesa.
"I believe that, on the contrary, racism and the Russian army are identical concepts. In the twentieth century, the entire civilised world slept through Hitler, and now it is through Putin's racism. And not just slept through it, but even fed it. back in 2014, Russia believed that it had completely made the whole world dependent on it. But Russia has a poor understanding of historical processes. It will never happen that one country dictates its rules and will to everyone. There is always a counterweight and balance, which, unfortunately, is happening on Ukrainian territory, and we are paying a terrible price for it."
Hutsaliuk added that the UINP exhibition titled "Rashism is…" will soon be held in various cities of Ukraine, after which it is planned to be shown abroad.
Read more: https://mediacenter.org.ua/news