Back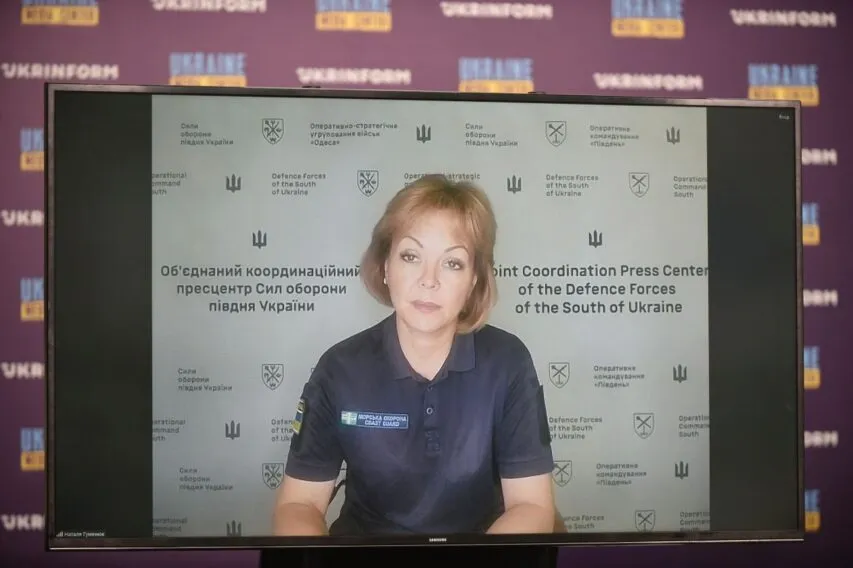 September 15, 2023, 13:58
The enemy may use the untested 'Cyclone' missile ship to attack – Natalia Humeniuk
Despite the current stable situation in the Black Sea, today we are witnessing a rather unusual enemy naval group deployment. 20 ships and boats have been staged in the Black Sea, including warships, supply vessels, and ships and boats of the Border Guard Service. One Cyclone missile corvette joined the flotilla that can be used by the enemy, despite being untested in combat.
Natalia Humeniuk, Head of the United Coordinating Press Center of Security and Defense Forces of the South of Ukraine reported this, at a briefing at the Media Center Ukraine – Ukrinform.
"This very Cyclone Russia presented as a novelty in its ranks, but it has not been tested in battle, there are no official conclusions about its combat capability. Nevertheless, we cannot ignore the fact that it is a missile carrier, and the tactical and technical characteristics of its equipment provide for eight calibers. And understanding the state in which the enemy is now, we can assume that they can use an untested stockpile and an untested missile ship in combat. Therefore, we cannot neglect this, but we should not panic," she explained.
Natalia Humeniuk also noted that the enemy is trying to leave the basing points and maneuver in the open space as much as possible, as it is quite worried about the possibility of being hit while encircled.
Read more: https://mediacenter.org.ua/news