Back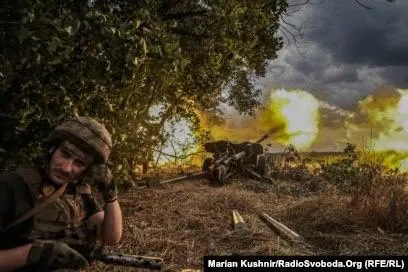 October 24, 2022, 16:09
The enemy failed to breach the defense line of the Armed Forces of Ukraine on the Bakhmut front — Pavlo Kyrylenko
Every day, the enemy sustains losses in manpower and equipment on the Bakhmut front.
Pavlo Kyrylenko, Head of Donetsk Oblast Military Administration, made this statement in the Media Center Ukraine – Ukrinform.
"They tried to breach our defense line, but our defenders offered them a fitting rebuff. As for the population that now stays in Bakhmut, there are about 15,000 people there. But given the current situation, the military and civil administration continues to evacuate people," he said. In addition, the places were set up in Bakhmut where people can warm up and take hot food. However, the best solution is evacuation. The city has no water, power and gas supply at all.
As for the neighboring Sloviansk and Kramatorsk, infrastructure facilities are operating there. Hospitals and other important sites are connected to auxiliary power supply facilities. Local authorities also agreed on power cut schedules.
Read more: https://mediacenter.org.ua/news