Back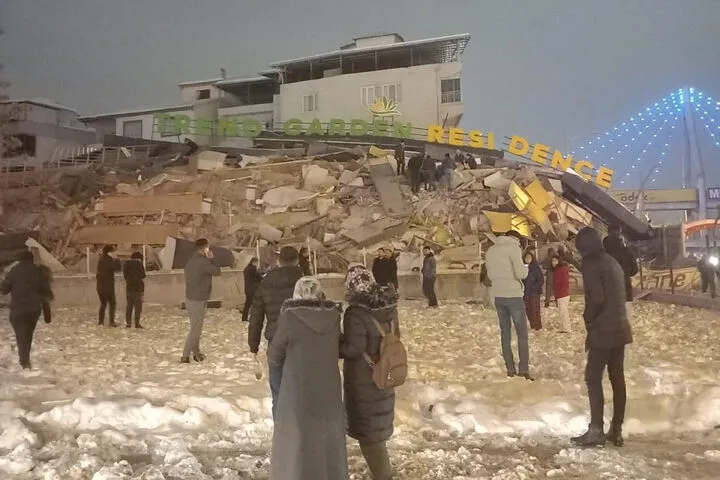 The photo from open sources
February 7, 2023, 13:30
The death toll in the Türkiye earthquake is at least 3,500 people, 27 inquiries were received from relatives of Ukraine residents, and only nine managed to make contact with – the Ambassador
The embassy of Ukraine in Türkiye is seeking to establish contacts with Ukrainians residing in the regions affected by the devastating earthquake. Vasyl Bodnar, Ukraine's Ambassador Extraordinary and Plenipotentiary to Türkiye, made this statement during the briefing at the Media Center Ukraine – Ukrinform.
"Having killed thousands of people in a single night, the situation is horrible. At the moment, 3,500 deaths so far have been confirmed, and it is not excluded that the figure will grow. More than 20 thousand people were injured, and thousands of houses were destroyed. The information regarding Ukrainians is as follows: there are 27 contact inquiries from relatives concerning those who lived in these southeastern regions. Nine of them have already been contacted. Some of them were actually affected by having their homes being destroyed. These people have moved in with relatives and acquaintances, so there is no threat to their life and safety by this time. We try to make contact with others using various methods of communication, ranging from government to private and public circles. There is a special campaign to find Ukrainians who may have been affected by quakes being launched," Bodnar said.
The Ambassador noted that the overall scale of damage impacted approximately 13 million of those considered affected, out of the 85 million population of Turkey, when measured.
"These are the inhabitants of the region who were left without housing. There are about 6.5 thousand demolished houses. A significant part is not yet taken into account. There is no complete knowledge, but overall the aftermath is frightening. According to various estimates, the current disaster probably exceeds the consequences of the 1999 earthquake in the Izmit area of Istanbul, where more than 17 thousand people died", – explained the Ambassador.
Read more: https://mediacenter.org.ua/news