Back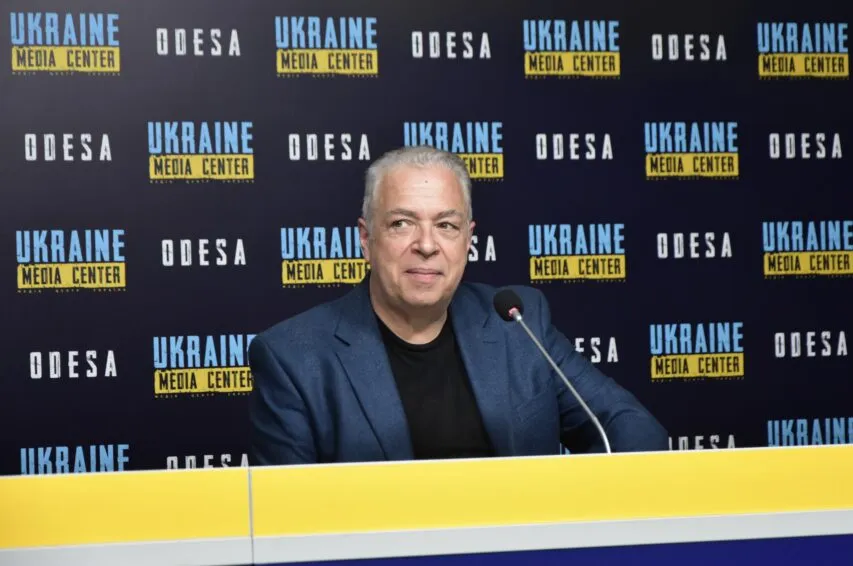 Photo by Media Center Ukraine – Odesa: Timothy Morales, writer, author of the book "Walking past tombstones"
May 16, 2023, 17:10
The book "Walking past tombstones" about life in occupied Kherson was presented in Odesa
The author of the book, English teacher Timothy Morales, came to Kherson over 15 years ago. He stayed in the occupied city for 8.5 months – from the capture of the city by enemy troops until the liberation. Timothy told about this during a briefing at the Media Center Ukraine – Odesa.
He noted that the book is not only about life under occupation, but also about Ukrainian culture and national differences of Ukrainians.
"I have been living in Ukraine for 17 years and when people ask me if this country is really similar to russia and if it is a part of it, I always answer that no, it is not. And Ukraine will win because of the spirit of its citizens. I also wanted to show this in my book," – the writer said.
He said that he was in the USA right before the full-scale invasion, and many of his friends told him that russia was preparing to attack Ukraine.
"But I didn't think putin was that stupid. I thought they were bluffing, as they had done before," – the writer explained.
He also said that the outbreak of the war caught his son in Kyiv, and Timothy himself with his daughter in Kherson.
"Later, my son was able to leave for western Ukraine. My daughter and I saw a battle between Ukrainian and russian tanks on the Beryslav highway. Then my daughter was able to leave, but I stayed because of my American passport. I realized that I was an interesting prey for the russians and tried to avoid meetings with them," – the author added.
However, it was not possible to avoid them completely, and once Timothy Morales was detained by the FSS, but after several hours of interrogation, he was released.
"After that, I moved to another apartment and stayed there until the city was liberated. 10 days before that, the russians cut off the electricity and water supply. I was without communication. And one day I saw a car with Ukrainian flags through the window. I thought how brave they were. But then I saw another car and realized that Kherson was being liberated," – the author said.
Later, with the help of foreign journalists, Timothy Morales traveled to Odesa, where he began working on his book. Timothy was persuaded by his sister to write about his experience.
"It was a kind of therapy for me. I wanted to show all sides of life under occupation. How Kherson was changing, how people were leaving. How relieved we were when we heard the "Hiimars"… And the title of the book is a description of my route to avoid meetings with the russians. For me, it was like a walk in a cemetery for the feeling," – the writer said.
The author is currently working on a French translation and is also looking for an opportunity to translate it into Ukrainian. He is not against the possible TV or action movie adaptation.
Read more: https://mediacenter.org.ua/news