Back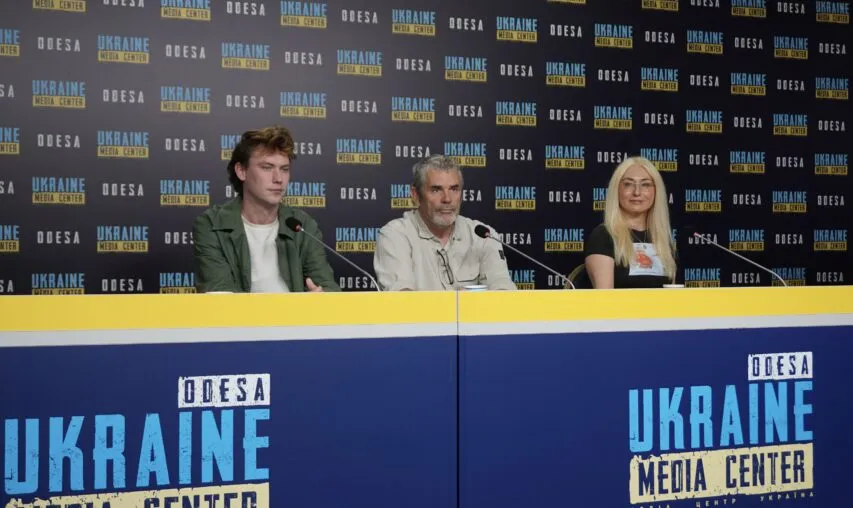 Photo by Media Center Ukraine – Odesa: Caolan Robertson, director; Paul Conroy, war photographer; Zarina Zabrisky, journalist
September 13, 2023, 14:28
The authors of a documentary about russian crimes in eastern Ukraine want to make a film about Kherson during the occupation and after the liberation
This was stated at a briefing at the Media Center Ukraine – Odesa by the author of the documentary "Under Deadly Skies: Ukraine's Eastern Front", journalist Zarina Zabrisky.
The author noted that they plan to work directly in the regional center.
"We plan to stay there during our work. I was in Kherson after the liberation, and it was an amazing day. People came out with flags, with tears in their eyes. And then the next day the Russians started shelling the city, destroying it. And then there was a flood after the dam of the Kakhovka hydroelectric power station was blown up. And we want to show how Kherson has lived since the beginning of the occupation, after the liberation, after the flood, how people live now. We want to talk to ordinary people, businessmen, and actors from the local theater who still work there," the journalist said.
She noted that the authors will start working on this project this year.
Read more: https://mediacenter.org.ua/news