Back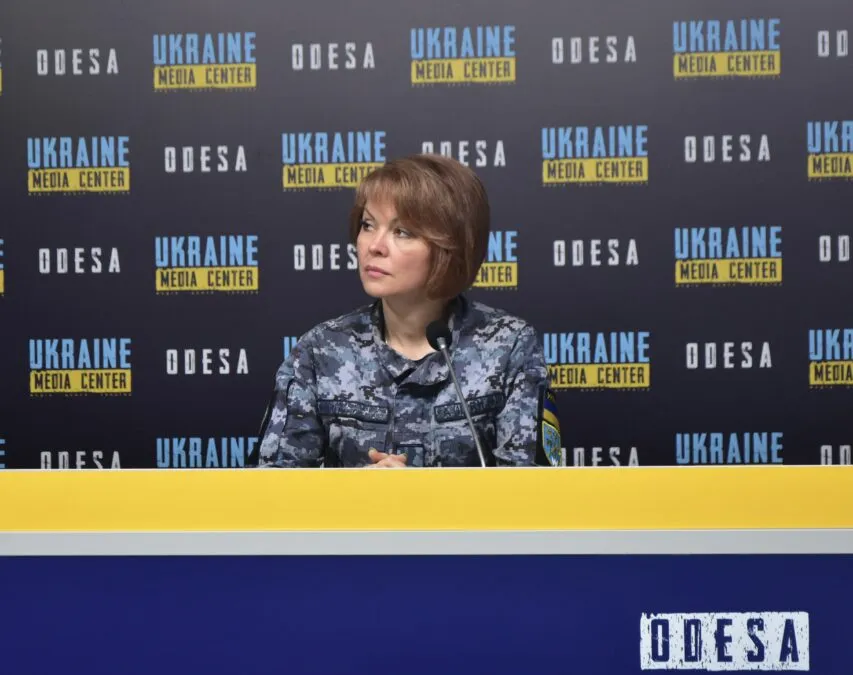 Photo by Media Center – Ukraine: Nataliya Humenyuk, chief of the Joint Coordination Press Office of the Security and Defense Forces in the South of Ukraine
May 4, 2023, 16:36
The attack on Kherson Oblast with guided bombs will continue – Nataliya Humenyuk
But missile attacks cannot be ruled out. Such an opinion was expressed by Nataliya Humenyuk, chief of the Joint Coordination Press Office of the Security and Defense Forces in the South of Ukraine, at a briefing at the Ukraine-Odesa Media Center.
"Most likely, attacks on the front-line territories of the Kherson region with guided aerial bombs will continue, because the enemy has a stockpile of these munitions. And they use them instead of missiles, which the enemy lacks," – the officer said.
She added that, in her opinion, the enemy will most likely accumulate a stockpile of missiles.
"In the strikes on Uman, newly manufactured missiles were used, produced already under sanctions. In addition, it cannot be ruled out that they will use missiles from the so-called "untouchable stock", – Humenyuk noted.
Also, in her opinion, by intensifying the shelling of Kherson Oblast, the occupiers are trying to stop the counteroffensive of the defense forces. They also "are trying to convince the people of Kherson that under the "russian world" they lived more peacefully."
Read more: https://mediacenter.org.ua/news