Back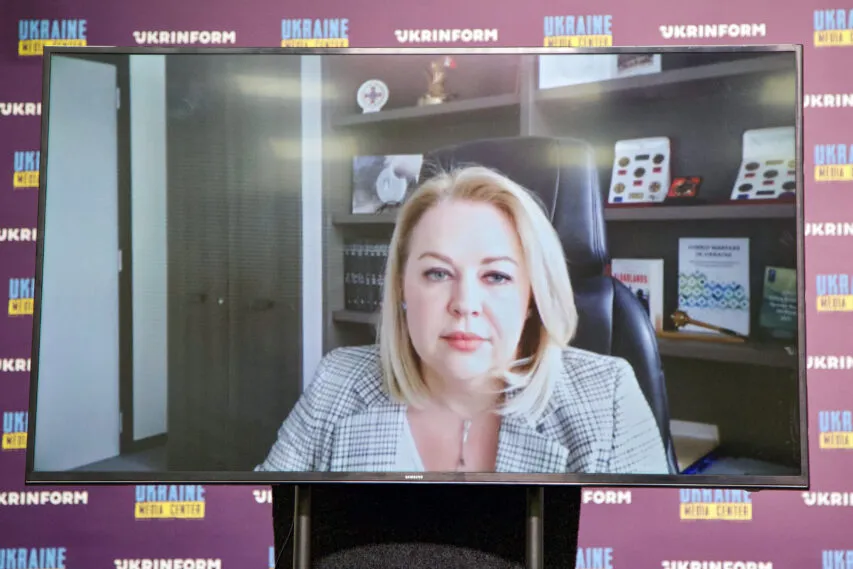 Nataliia Galibarenko, Head of Ukraine's Mission to NATO, Ukraine-Union Media Center
May 23, 2023, 13:44
The Alliance stands ready to assist Ukraine for as long as it takes – Ukraine's Ambassador to NATO
Providing both lethal aid and non-lethal military assistance by the Alliance is the best evidence that NATO partners' attitude toward Ukraine has changed.
It was emphasized by Nataliia Galibarenko, Head of Ukraine's Mission to NATO, during a briefing at the Ukraine-Union Media Center.
She noted that Ukraine's partners now clearly voice the goal of helping our country. It's a big win for Ukraine.
"As far as I see, the scale of assistance now indicates a completely different approach to Ukraine winning this war. Whereas in the past, even a year ago, our Western partners often avoided stating what the exact ultimate goal of their assistance to Ukraine was, and now the point sounds quite clear – Ukraine must win. And for this purpose, the Alliance is also ready to help us for as long as it takes," emphasized Nataliia Galibarenko.
In addition, Ukraine's Ambassador to NATO noted that within the upcoming summit in Vilnius, Ukraine is preparing political and practical cooperation packages.
According to Nataliia Galibarenko, the political assistance package, in particular, is about bringing NATO-Ukraine relations to a new institutional basis.
"And here we are talking about transforming, for example, the current NATO-Ukraine Commission into the NATO-Ukraine Council, enabling us to make and discuss certain decisions together with the Alliance members rather than deal with it separately," she noted.
As for the practical cooperating, Nataliia Galibarenko said it envisages a multi-year plan for Ukraine, bringing further interoperability closer, i.e., assistance to the Armed Forces. It also means increasing funding for the current comprehensive assistance package.
"If until now we have been purchasing first aid kits, winter clothing, and anti-drones systems for Armed Forces needs as part of a comprehensive aid package, now we are saying of our next projects having more medium- and long-term nature. These are such projects as humanitarian demining and medical rehabilitation. We also assume we will gradually switch to NATO-standard weapons, including conducting and continuing training for the Ukrainian military."
Read more: https://mediacenter.org.ua/news