Back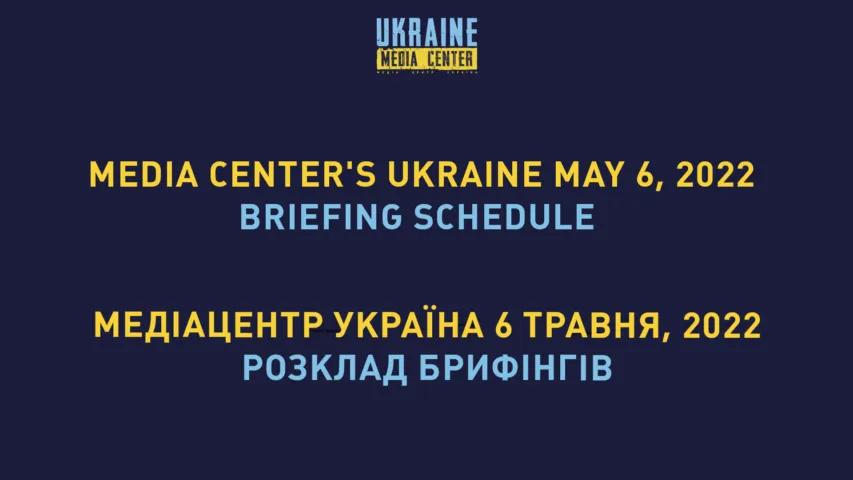 May 5, 2022, 16:03
UPDATED Schedule Of Media Center Ukraine Events (Lviv, 32 Rynok Square) for  May 6
11:30 — Andriy Ivko, First Deputy Head of the State Agency for Automobile Roads of Ukraine (Ukravtodor)
Current topic: restoration of the infrastructure damaged due to the russian aggression. How much will it cost and how long will it last?
Why this is important: A total of 37 bridges were destroyed or partially destroyed in Kyiv oblast alone. As of now, 11 of them are already open for traffic and 15 more are under repair.
According to the estimate by the Kyiv School of Economics, Ukraine's losses from the full-scale invasion by russia amounted to at least USD 600 billion.
12:00 — SPECIAL EVENT
Unveiling of the second modular town in Lviv for Ukrainians running from war
Participants: Andriy Sadovyi, Lviv Mayor; Maksym Kozytkyy, Head of Lviv Oblast Military Administration
(personal attendance)
ATTENTION! ADDRESS CHANGE: 20 Pulyuya Str.
13:30 — Maksym Nefyodov, Manager of projects supporting reforms at Kyiv School of Economics (personal attendance)
USD 92 billion of documented damage to the infrastructure, and USD 600 billion of losses were inflicted on the economy of Ukraine due to the war. This is the estimate by the authors of «Russia will pay» project realized by the Kyiv School of Economics under the aegis of the Office of the President, Economy Ministry, European Integration Ministry and Infrastructure Ministry.
Current topics:
— how damage is documented and estimated
— why the state and people need this estimate
— which tools and mechanisms Ukraine will use to make russia pay for the inflicted damage
14:00 — Sergii Marchenko, Minister of Finance of Ukraine (online)
Current topics:
The stability of hryvnia and the banking industry
Aid from foreign governments and international financial institutions
Prospects of allocating arrested/frozen russian assets to help the economy of Ukraine
The budget: the revenue–expenditure dynamics
Social protection – how the state takes care of its citizens.
For more insight see below:
Why this is important: Maksym Nefyodov is a Ukrainian economist, former Head of the State Customs Service of Ukraine, former First Deputy Economic Development and Trade Minister of Ukraine (2015-2019), one of the primary initiators behind the launch of ProZorro system.
Read more: https://mediacenter.org.ua/news