Back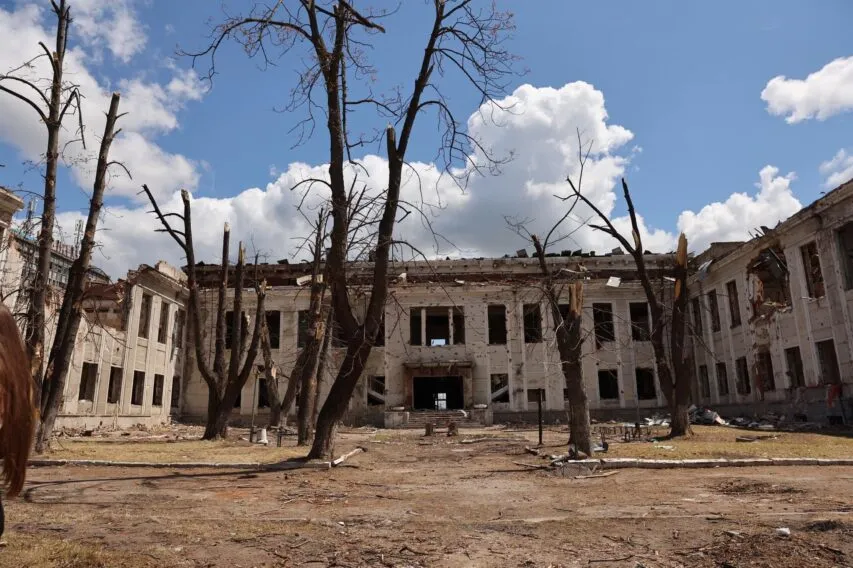 фото facebook Вінницька обласна державна адміністрація
July 19, 2022, 13:55
Switzerland and Israel agree to help restore House of Officers in Vinnytsia — Head of Vinnytsia Oblast Military Administration
Switzerland and Israel will help restore the House of Officers in Vinnytsia, which was heavily damaged by a russian missile attack on July 14. The representatives of these countries' embassies in Ukraine agreed to help. Serhiy Borzov, Head of Vinnytsia Oblast Military Administration spoke about it at a briefing at Media Center Ukraine.
"20 EU ambassadors visited Vinnytsia. Using the example of the Mariupol Theater, which Italy promised to help restore, I suggested that they also join in the reconstruction. The Embassy of Switzerland in Ukraine and the Embassy of Israel volunteered to help," — Serhiy Borzov said.
According to him, the leading architects of the region will be contacted in order to restore the House of Officers, which is an architectural monument of local importance.
"This building survived the Second World War in this classic facade, so most people think that this facade should remain. Unfortunately, the building is completely destroyed and is in a dangerous condition. It needs to be completely demolished. In order to rebuild the new House of Officers, we are gathering all the best architects of Vinnytsia region, so that everyone could offer their thoughts and visions not only regarding the House of Officers, but also the city square," — the Head of Vinnytsia Oblast Military Administration explained.
According to Borzov, the condition of "Yuvileyniy" (Jubilee) household items store, which was also severely damaged, will be determined after a professional examination. Then it will become clear whether it will be possible to restore this building.
Read more: https://mediacenter.org.ua/news