Back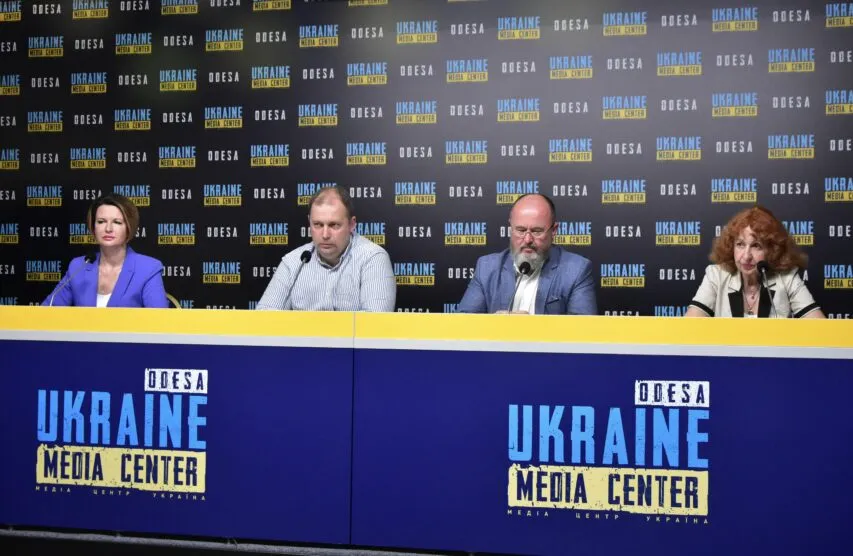 Photo by Media Center Ukraine – Odesa: Anzhela Popadiuk, deputy director of the regional health care department; Serhiy Dementev, deputy general director of Odesa regional center for disease control and prevention; Viktor Goydyk, infectious disease specialist, medical director of the Odesa regional center for socially significant diseases; Svitlana Kozinova, municipal hygiene doctor at the Odesa regional center for disease control and prevention
June 14, 2023, 15:00
Swimming at sea should be banned  –  Odesa regional centre for disease control and prevention
The use of seawater should be banned because of the danger posed by water that has entered the Black Sea after the explosion at the Kakhovka hydroelectric power station dam. This was stated at a briefing at the Media Centre Ukraine – Odesa by Serhiy Dementev, deputy general director of Odesa regional center for disease control and prevention.
He noted that today the epidemiological situation in the region is typical for every season and there is always a risk of cholera.
"However, the water that has entered the Black Sea in large quantities carries different levels of danger – the presence of munitions, chemical hazards, and pathogens. To avoid any complications, it is necessary to ban the use of seawater in recreational areas. People should understand that there is a danger in the water," – the expert said.
Read more: https://mediacenter.org.ua/news