Back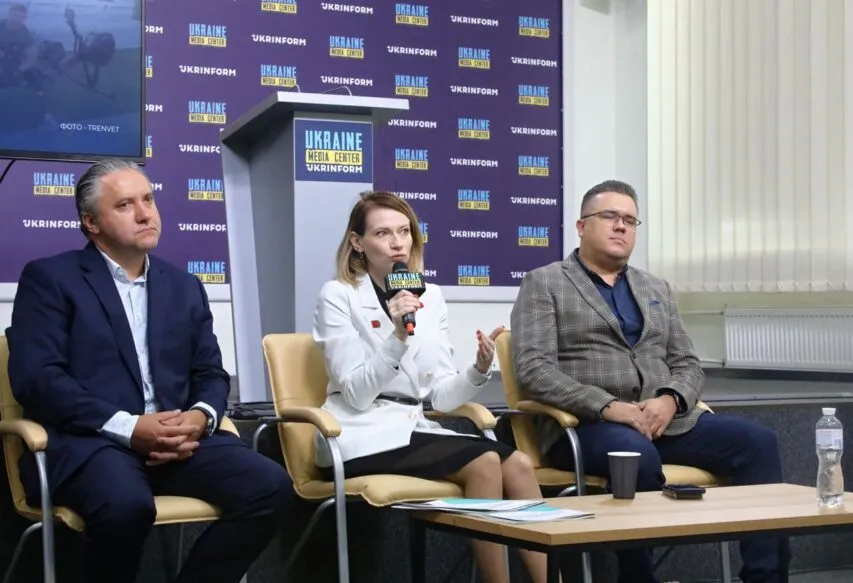 October 31, 2023, 14:40
Support for NGOs that help veterans: "Worth it: Ednannia" contest launched in Ukraine
The Ukrainian Veterans Foundation of the Ministry of Veterans Affairs and ISAR Ednannia are launching a new competition to support NGOs working to improve the lives of veterans. Thus, civil organizations whose activities are aimed at helping veterans and their families will be able to receive up to UAH 2.5 million in financial support within the framework of the new "Worth it: Ednannia" (Unity) contest.
This was discussed during the presentation of the initiative at the country's main discussion platform BrainHub at Media Center Ukraine – Ukrinform.
"This is up to UAH 2.5 million, which is rather good financial support. However, one should understand that the competition will also be rather fierce. Accordingly, these should be NGOs that have already been founded and have been operating for at least a year, that provide appropriate reports, that do not have problems with the law, etc. We will also conduct online consultations, as always, so join in when you have the chance and let's improve the lives of veterans," said Ruslana Velychko-Trifonyuk, Acting Executive Director of the Ukrainian Veterans Foundation of the Ministry of Veterans Affairs.
In addition, she elaborated on funding of projects within the framework of the competition.
"The Ukrainian Veterans Foundation will use its funding, I emphasize that we will co-fund it with ISAR Ednannia, to support certain projects. That is, it will be a project, and ISAR Ednannia will provide funds for organizational development within the framework of this project," Ruslana Velychko-Trifonyuk added.
At the same time, Volodymyr Sheyhus, Executive Director of ISAR Ednannia, noted that cooperation with participants in this competition will not be limited to funding alone. ISAR Ednannia will also provide other types of support to NGOs to help them in their development.
"We, as a grant-giving organization, usually provide comprehensive support to a project that requires proper management, and reporting, and people's participation, and wages, and procurements, which are necessary for the work to be done effectively, and so on. So, for me, the competition that the Ukrainian Veterans Foundation is implementing, and we are also doing our part, is just as comprehensive. It is just those expenses that they could hardly afford or couldn't afford at all will be covered additionally. And the project itself will be comprehensive, that is, the idea that will be proposed must be implemented and all necessary costs must be covered. So, this is a comprehensive approach," he added.
In turn, Oleksii Tarabukin, Communications Advisor to the Minister of Veterans Affairs, spoke about the areas of activities which projects can tackle.
"Actually, we don't have any limitations, we don't aim on a certain field of activity. We cooperate with NGOs in all forms of veteran support, capacity building. And it is the creation of capabilities and opportunities that is the key. Because we provide a resource for them to improve their present, create a certain ecosystem of the veteran environment in Ukraine," he emphasized.
It is worth noting that the launch of competitive projects, as usual, will take place in stages: there will be a competition for the selection of an expert council followed by the launch of the stage for submitting applications from NGOs and technical selection. There will be expert evaluation of applications and public protection of projects. Then the experts will rate the projects and determine competition winners, with whom contractual procedures will be initiated.
BrainHub is the country's main discussion platform created by Media Center Ukraine – Ukrinform. It brings together experts from the state and civil society sectors. BrainHub hosts intellectual discussions around the issues of the post-war reconstruction of Ukraine. It's the birthplace of the best ideas that will become the foundation for the road map of Ukraine's reconstruction in all sectors: economy, infrastructure, education, agriculture, security, digital, etc.
Read more: https://mediacenter.org.ua/news