Back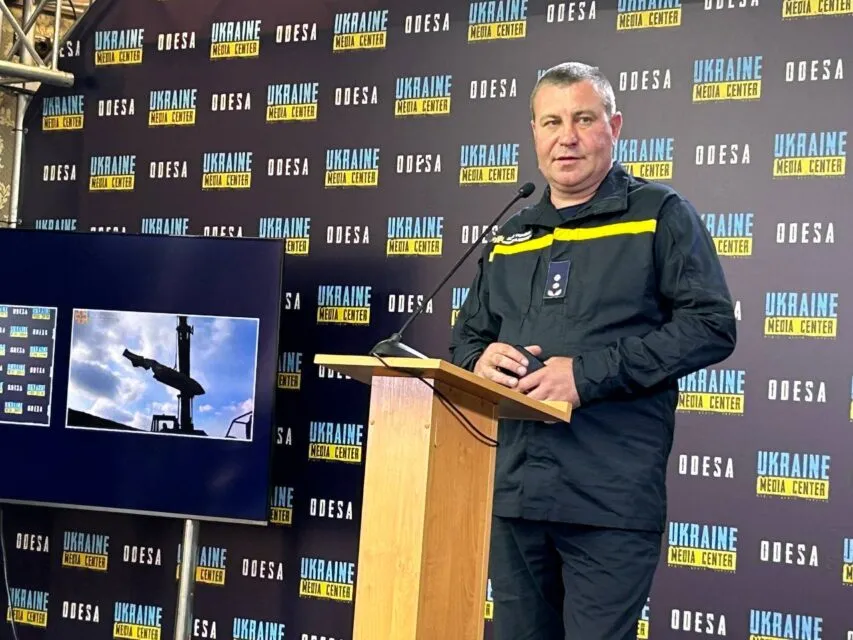 Photo by Media Center Ukraine — Odesa: Roman Drach, Head of the pyrotechnic work group of the special emergency and rescue squad of the Main Department of the State Emergency Service of Ukraine in the Odesa oblast
November 2, 2022, 12:38
"When the Russians retreat, they mine everything," said an Odesa demining specialist
That is why military sappers and specialists of of the State Emergency Service are the first to come to the liberated areas Roman Drach, head of the pyrotechnic work group of the special emergency rescue squad of the Main Department of the State Emergency Service of Ukraine in the Odesa oblast, during a briefing at the Media CenterUkraine — Odesa.
A month ago, he returned from the assignment in the Mykolaiv region, where Odesa experts carried out demining of the liberated territories.
"When retreating, the Russians mine everything – gardens, buildings, roads, entrances to buildings. Wherever their units were, everything was mined in all the premises. It can be a private building, a school, or a kindergarten. They would mine everything they can – toys, furniture, appliances. That is why we should be the first to enter the premises," said Roman Drach.
For more information +380500895830
Email: [email protected]
Find us here:
Website: https://mediacenter.org.ua/
Twitter: https://twitter.com/CenterUkraine
Facebook: https://www.facebook.com/UkraineMediaCenter
YouTube: https://www.youtube.com/channel/UCakUdCyDNCdzfosJN2fAWpw
Telegram: https://t.me/mcu_odesa
Read more: https://mediacenter.org.ua/news