Back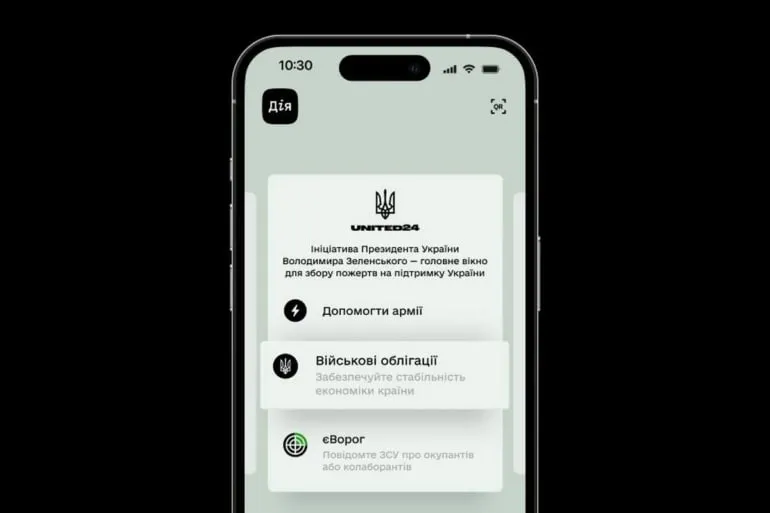 The photo from open sources
November 3, 2022, 11:56
Ukrainians Bought War Bonds for More Than UAH 80 Million Via the Diia App — Mstyslav Banik
Ukrainians bought more than 80,000 war bonds via the Diia app. In total, the app users have invested more than UAH 80 million in government securities. Mstyslav Banik, Head of Electronic Services Development at the Ministry of Digital Transformation of Ukraine, made this statement during the briefing in Media Center Ukraine — Ukrinform.
"It is the availability of this service for a large number of ordinary people that gives more opportunities to buy them via Diia. As soon as there is shelling, the dynamics always increase. This is a phenomenal story from the Ukrainian people's viewpoint: as soon as an additional threat occurs, the number of donations and war bonds buying increases," Mstyslav Banik stated.
According to him, Diia does not sell war bonds on its own, there are a number of partners who place them in the app. Mstyslav Banik also assured that new bonds will be further placed in Diia.
Read more: https://mediacenter.org.ua/news