Back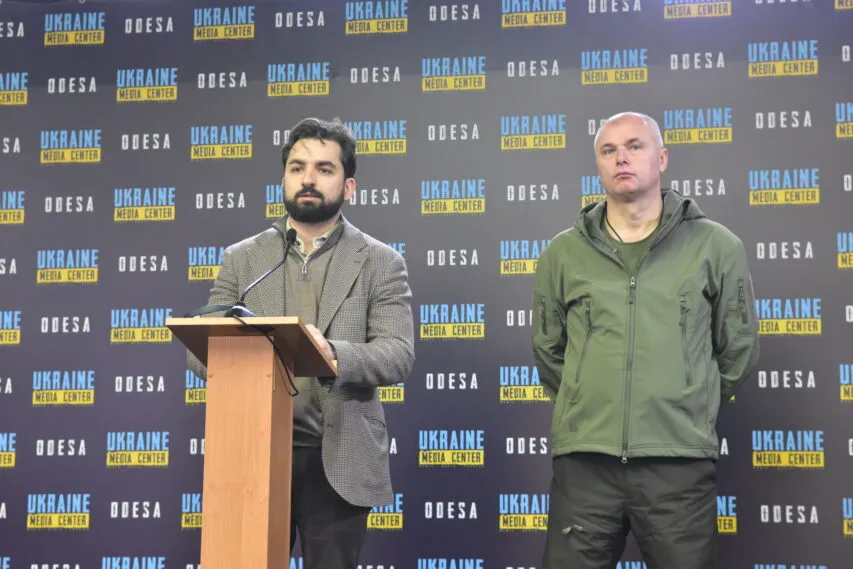 Photo by Media Center Ukraine — Odesa: Oleksandr Yakovenko, Oleksandr Babich
November 9, 2022, 14:20
There is still not enough winter uniform at the frontline – Odessa volunteer
Because it is destroyed after a month of operation in combat conditions, volunteer Oleksandr Babich, director of the NGO organization "Society and Historical Heritage", said during a briefing at the Media Center Ukraine — Odesa.
"At the beginning of August, we spoke out loud that Ukraine have to sew winter uniforms. We understood that those who received such uniform in February or spring no longer have it. But the second set of camouflage is not issued. And now we hear fairy tales that Latvia and Estonia are sewing something for us. I'm sorry, but I recently returned from the trenches. It's very cold there, and it's not always possible to turn on the heater," said Oleksandr Babich.
Therefore, volunteers still have to import uniforms from other countries, the volunteer adds.
"That's why we bought sets of "british camo" from France and brought them to Ukraine in batches of 500-600-800 pieces. Now we have found warehouses with winter camouflage of the British army near London, and we bring it from there. We spent 12 thousand GBP on it, there is no money left. So there is a need for winter uniforms," ​​Oleksandr Babich said.
As he added, the military can buy necessary winter clothes, for example, army boots, but they are hard to find on the market.
"We have people who are ready to sew, we have materials, we have capacities, but there are no women, they all left Ukraine. Therefore, I believe that large enterprises should close such needs," Babich said.
Read more: https://mediacenter.org.ua/news