Back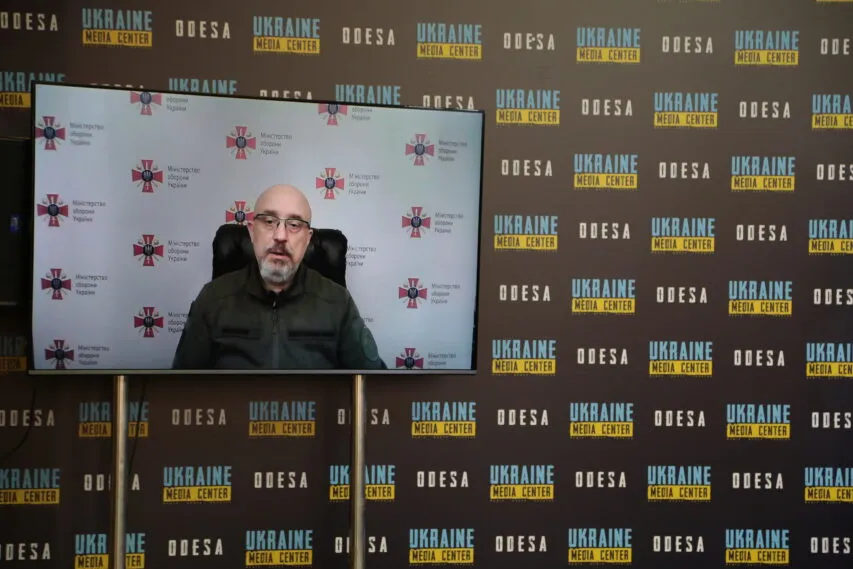 Фото Медіа Центр Україна — Одеса: Олексій Резніков, Міністр Оборони України
November 4, 2022, 15:46
There is no problem anymore with providing winter uniforms, – Oleksii Reznikov, the Minister of Defence of Ukraine
"We have fixed all the problems with the supply of uniforms to Ukrainian army", – Oleksii Reznikov said during a briefing at Media Center Ukraine-Odesa.
"Those units that engaged in battle in February were fully provided with winter clothing. And now, thanks to the concluded contracts, all problems have been resolved. The Ukrainian military is supplied with everything it needs. We are talking about millions of socks and hundreds of thousands of winter jackets," the Minister of Defence of Ukraine stated.
He added that there were episodes when some units removed from the front and immediately replaced by other ones. It took two or three days for the winter uniforms to be delivered. But the lesson has been learned, so now when the troops leave for recovery, they are given winter kits immediately. Now winter and summer uniforms are being delivered to the warehouses every day, Oleksii Reznikov stated.
Photo by Media Center Ukraine — Odesa: Oleksii Reznikov, Minister of Defense of Ukraine
For more information +380500895830
Email: [email protected]
Find us here:
Website: https://mediacenter.org.ua/
Twitter: https://twitter.com/CenterUkraine
Facebook: https://www.facebook.com/UkraineMediaCenter
YouTube: https://www.youtube.com/channel/UCakUdCyDNCdzfosJN2fAWpw
Telegram: https://t.me/mcu_odesa
Read more: https://mediacenter.org.ua/news