Back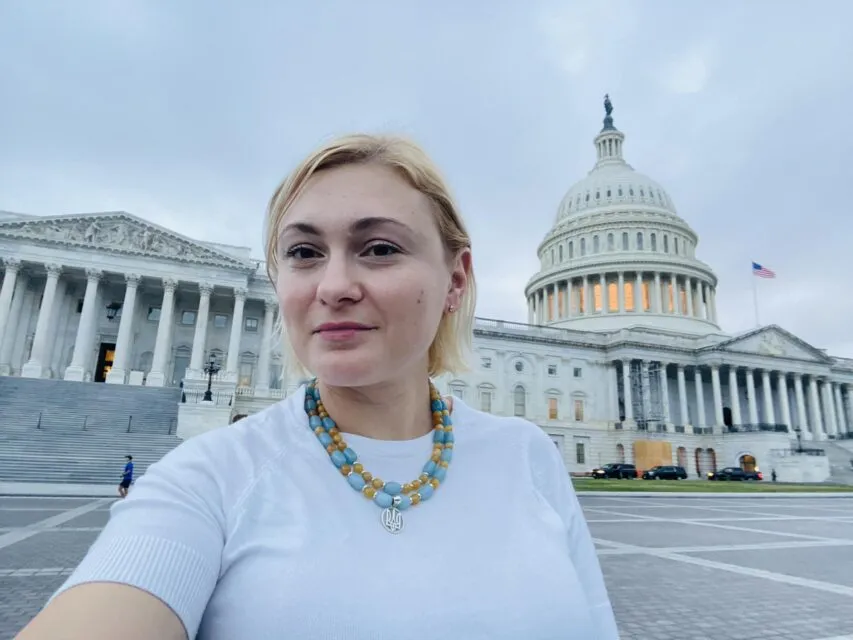 Євгенія Кравчук, народна депутатка, заступниця голови комітету ВРУ з питань гуманітарної та інформаційної політики, у Вашингтоні біля Капітолію
November 10, 2022, 15:32
There are arguments for increasing military support that will speak even to Republicans — MP on how Ukraine should work with the new U.S. Congress
Midterm elections in the U.S. are still ongoing, but it is already clear that the support of Ukraine by the new Congress will remain high, Yevheniya Kravchuk, People's Deputy, Deputy Head of the Committee of Verkhovna Rada of Ukraine on Humanitarian and Information Policy said at a briefing at Media Center Ukraine.
"I am convinced that the support of the United States will continue. There may be discussions about specific numbers, specific types of weapons, but the support of the United States will definitely be with us," — Yevheniya Kravchuk pointed out.
She reminded that among the Republican Party candidates there were several politicians who were skeptical of Ukraine or even spoke against supporting our country. For example, Republican Congresswoman from Georgia Marjorie Taylor Greene. However, not all of them made it to the new congress. The rest will not have much influence in the party or determine its policy, Yevheniya Kravchuk is confident.
"If we talk about the position of the Republicans, then the Republicans have always been anti-russian… And I am sure that arguments (that speak) to them can also be found for even increasing military support. Because this means jobs in the States, they have factories in the States producing Javelins. And so it is (good for) the United States economy," — she added.
As reported, on November 8, midterm elections began in the U.S., during which Americans elect the House of Representatives, a third of the Senate, legislative assemblies and governors in many states. Democrats have held the majority in the House for the past two years.
Read more: https://mediacenter.org.ua/news