Back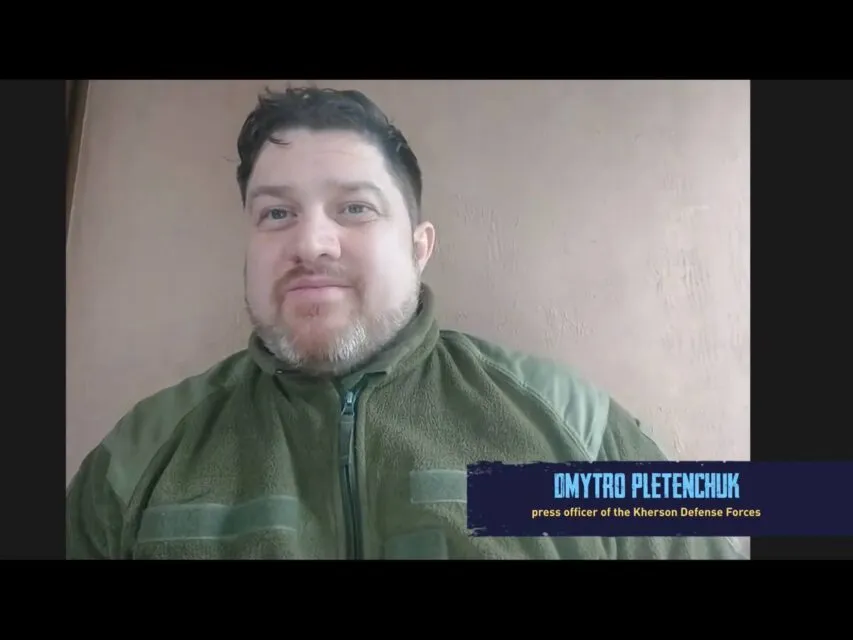 Photo by Media Center Ukraine – Odesa: captain-lieutenant Dmytro Pletenchuk, head of the press service of the "Grim" (Thunder) tactical group
February 22, 2023, 13:44
The shelling of Kherson no longer affects the citizens' desire to evacuate – press-officer in Kherson
Because everyone, who had wanted and had been able to do it, have already left the city. Captain-Lieutenant Dmytro Pletenchuk, head of the press service of the "Grim" (Thunder) tactical group, told about this during a briefing at the Media Center Ukraine – Odesa.
"When there were such shellings, another wave of the population left the city. But now the population is so critically low that shelling has no effect on them. Everyone who wanted to leave has already left," the officer said.
He also added that the constant shelling of the city does not have any tactical nature. "The enemy has no forces for an offensive, so these shellings cannot be preparations for an advance," Pletenchuk said.
The situation on the left bank of Dnipro river remains the worst, the officer noted.
"People are expelled, taken away, raped, robbed. All the bad words that can be mentioned are made by the occupiers," the captain-lieutenantadded.
Read more: https://mediacenter.org.ua/news